QuickChek to exit the pharmacy business
Get great content like this right in your inbox.
Subscribe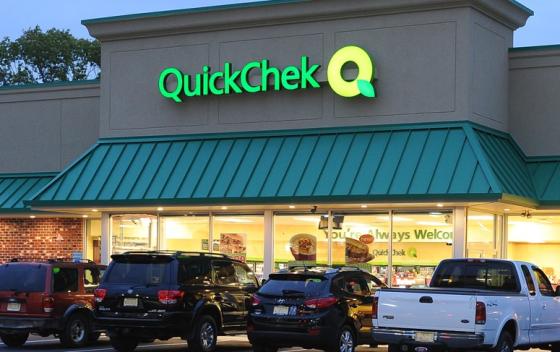 C-store chain QuickChek has signed a deal to transfer its prescription records to CVS Pharmacy.
The company says the move will allow it to concentrate on its core fresh convenience business and continue its growth in foodservice retailing and fuel.
"CVS Pharmacy will continue to meet the pharmacy and health care needs of our customers, as well as provide career opportunities for our pharmacy team members," said QuickChek Director of Pharmacy Mike Wunder, who noted that all 60 QuickChek pharmacy team members will have the opportunity to interview and apply for similar positions with CVS Pharmacy.
The family-owned company says it will close the pharmacy departments in nine locations and remodel those stores to fit with its current new concept market stores, which are designed to meet the needs of today's on-the-go, fast-casual and millennial shopper.
QuickChek says it's working with CVS Pharmacy to ensure the transition will be seamless for patients and that their access to pharmacy care is not interrupted. To facilitate this changeover, CVS Pharmacy plans to interview QuickChek employees so they may join the CVS Pharmacy team.
Pharmacy departments that are expected to close in late November are in Bayonne, Beachwood, Ewing, Fords, North Bergen, Passaic, Point Pleasant, Scotch Plains, and Totowa. Customers will be directed to receive their pharmacy care at their local CVS Pharmacy store. QuickChek also has a store in Washington in Warren County which CVS Pharmacy will acquire at a later date and operate as a CVS Pharmacy.
"We're looking forward to introducing CVS Pharmacy's industry-leading products and services to QuickChek pharmacy patients and are committed to ensuring that their pharmacy needs are not only met, but exceeded," said Emmanuel Kolady, Division Vice President for CVS Pharmacy. "We are focused on delivering a smooth pharmacy transition to QuickChek's patients and are excited to be able to help them achieve their best health."
In August 2017 QuickChek introduced its new store design to provide a better showcase for its high-quality, great tasting fresh food and beverage menu items as it continues to meet the ever-changing shopping and dining habits of today's busy on-the-go consumer.
The fresh convenience market chain was named the 2016 Foodservice Innovator of the Year and its renowned fresh brewed coffee was named best in America in a national consumer survey by Technomic.
QuickChek has opened 26 new stores with fuel and hired an additional 1,200 people since 2015. Its newest fresh convenience market store will open Nov.r 6 in North Plainfield, NJ; it is the company's eighth new store to open in the past 10 months with an additional eight new stores planned to open in 2019, creating over 250 new positions.
CVS Pharmacy, the retail division of CVS Health, is America's leading retail pharmacy with over 9,800 locations.