Raley's puts its personalization strategy online
Get great content like this right in your inbox.
Subscribe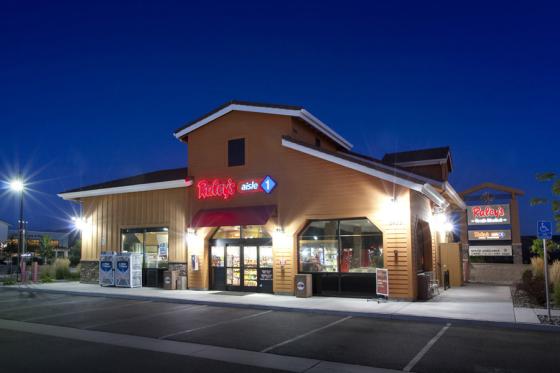 The next phase of Raley's personalization-focused strategy is a new website.
The California-based grocer is inviting shoppers to explore the new Raleys.com, which features an enhanced customer experience with an improved e-commerce interface centering on health and wellness.
Raley's says the new website advances on the retailer's commitment to make customers' lives easier by delivering a personalized, time-saving digital shopping experience.
"We understand that customers' needs are changing whether shopping online or in-store," said Mike Molitor, Raley's Vice President, eCommerce & Loyalty. "Our goal is to make it easier and more compelling for customers to interact with online shopping and our savings program, Something Extra."
The redesigned website also aims to showcase the ways the company makes a difference. The site is designed to share Raley's stories, offer customer inspiration and enhance transparency around the products that they sell. 
"The new Raleys.com represents another step in Raley's transformation into a customer experience company that is committed to making healthier options available to customers through transparency, personalization and service," said Deirdre Zimmermann, Raley's Senior Vice President, Marketing.
The new site is more personal for each user by integrating personalized offers, regularly purchased products and more. As part of the launch, Raley's redesigned their Something Extra savings program, using real customers who shared their experiences saving money. 
Raley's hired Position Interactive as a partner to redesign the website, who helped to ensure the user experience and navigation supported the brand positioning.
"We were excited to partner with Raley's to bring their purpose of nourishing communities and making healthier options available to everyone to life online," said Ali Zamanian, President, Position Interactive. "The Raley's audience is very diverse, and the new website is a tool to make their lives easier, regardless of when and how they shop."
This enhanced digital customer experience is an extension of Raley's ongoing partnership with Unata. The new site allows customers to both plan their in-store shopping and make delivery and pick-up orders on one interconnected website. With Unata's personalized engine, there is full integration of Raley's e-commerce with the weekly ad, promotions and digital offers.
"Through a long-term, strategic digital partnership with the Raley's team, Unata has built an online experience that is going to make grocery shopping an even better, more inspiring and convenient experience for Raley's customers," said Brandon Carlos, Senior Director of Customer Success. "We're proud to be powering Raley's new completely shoppable, personalized and integrated website, which is part of their commitment to making customers' lives easier."