Is a recession on the horizon?
Get great content like this right in your inbox.
Subscribe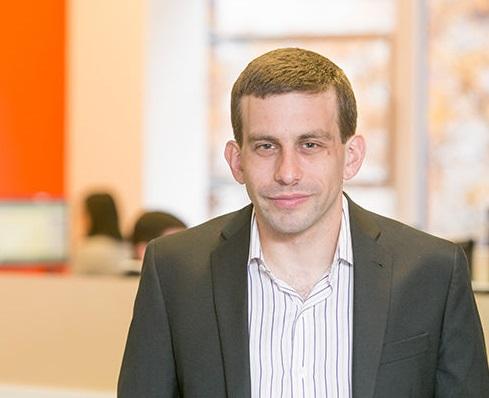 Recession risks continue to be remote. That is despite the U.S. economy slowing from a nearly four percent rate of growth in the middle of 2018 back towards its long-term trend of two percent by the end of 2019.
The U.S. economy faces three manageable downside risks, which do not presently suggest that current recession risks are especially high.
The first risk is that we have an inverted yield curve, the term used when short-term rates move higher than long-term rates. Recessions often follow such inversions, though usually with a year or more of lag time. In this case, though, the Federal Reserve is expected to cut rates because inflation is too low rather than because the economy is showing signs of contracting. Because the Fed's motivation for a forthcoming rate cut would be to boost prices rather than stave off a downturn, the usual logic associating a yield curve inversion with elevated recession risk does not apply.
The second risk is that trade negotiations with China have been protracted and the imposition of tit-for-tat tariffs have raised both costs and uncertainty for businesses. New tariff threats against Mexico, which have been postponed for now, could wreak havoc on business supply chains. For retailers, the danger of higher costs, for both imported goods and intermediate inputs used in domestic manufacturing, are particularly acute. Even the most pessimistic scenarios, though, measure the effect of the China-related measures on U.S. growth in tenths of a percent.
Finally, recent slowdowns in key economic measures also present concerns. Retail sales have barely budged since October after growing at nearly a six percent annualized rate during the prior six months. New orders of non-defense capital goods excluding aircraft, a key measure of future manufacturing production, have declined since last summer. Together, these indicators paint a clear picture of a slowing economy, but without deeper declines they should not be viewed as recessionary signals.
How the retail sector reacts to a rapidly changing industry environment may play a minor but interesting role in determining the timing and severity of a future recession. The moment is one of both risk and opportunity for key industry players. Brick-and-mortar locations have lost jobs in recent years even as the economy has grown robustly and weakening retail sales could put more stores in danger. Company assets could be stranded in the transition to e-commerce. The transition to more online purchasing could generate risks for a critical industry but will ultimately lead the sector to increased productivity and better customer service.
Productivity gains are often associated with challenging technological disruptions and therefore can create not only opportunities but also risks. Nowhere is this truer right now than the in-store retail sector. Since the beginning of 2017, private U.S. employment has grown by more than four percent while retail employment, excluding e-commerce, has declined by more than one percent. Losing jobs in such a strong economy is a troubling sign for the future of the industry. More jobs were lost as a result of store closings during the third quarter of 2018 than at any time since just after the Great Recession.
If sustained, these trends suggest that rapid ongoing changes in the industry may be accelerating and could worsen if sales and price growth remain weak for an extended period. Brick-and-mortar retailers are heavily reliant on costly fixed investments like stores and warehouses. Industry transformation could leave firms holding large quantities of stranded assets, imperiling finances. Workers in communities nationwide could lose steady jobs. The diffuse geographic presence of retail in the U.S. economy makes it an important bellwether when analyzing present and future economic conditions.
But the present environment creates opportunities as well, both for the economy as a whole and for the retail industry. There is much reason for optimism regarding the current economic environment. Unemployment is at its lowest level since the 1960s. Wage growth has accelerated. With fewer workers still on the sideline, future growth is dependent on businesses boosting productivity by adopting new technologies and developing improved management styles that allow their workers to become more efficient. Fortunately, signs of a productivity revival are proliferating. During the past year, labor productivity has grown at 2.4 percent, its best performance since right after the Great Recession. Higher wage growth and tighter labor markets may be inducing firms to double down on productivity-enhancing investments, possibly boosting profits and delaying the next recession.
The transformation of retail could boost all industries. The growth of e-commerce will ultimately create a more productive industry able to deliver a greater variety of goods and services into the hands of customers faster than ever before. Improved customer access will create further incentives for producers and service providers to innovate. Retail will be at the leading edge in creating a stronger and more productive U.S. economy.
The U.S. economy will eventually experience another recession. Based on present economic data and circumstance, the risk of a downturn is not elevated. Rapid change in the retail industry, though, will leave firms that do not adapt and innovate now exposed to tremendous risk the next time a recession does hit. The stability of the present economic environment does not justify complacency.
Brian Schaitkin is a Senior Economist at The Conference Board.