07/08/2019
Redefining the store experience with self-checkout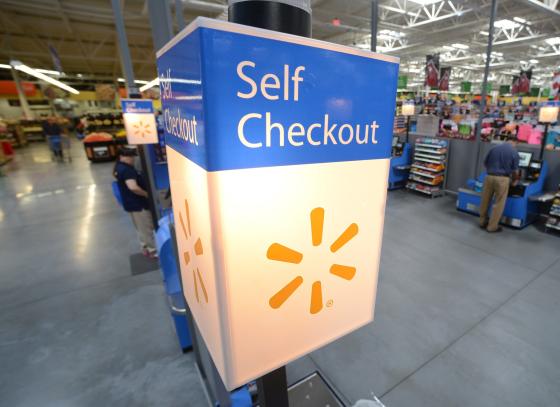 Shoppers desire to eliminate friction and continued improvement in the self-checkout process are rewriting the rules of store experience and fueling record growth for equipment manufacturers. A new report from RBR, the London-based firm which tracks the global self-checkout penetration rate and market shares among equipment providers said self-checkout sales reached a new high in 2018.
More than 80,000 self-checkout units were shipped worldwide last year, as both new users and re-adopters invested in the technology, the firm said in its recently released annual report. Front-end store transformations continue in the U.S., the world's largest self-checkout market, as retailers invest in store environments. Some retailers are installing more units and upgrading older terminals. For example, Albertsons, which had previously withdrawn self-checkout machines, is rolling out the technology on a larger scale than before, according to RBR. Albertsons recently announced it was implementing Toshiba Global Commerce Solutions' self-checkout systems.
The partnership between the two companies includes immediate and long-term initiatives to better engage in-store shoppers, optimize front-end throughput, and improve overall customer satisfaction. In particular, Albertsons is piloting mobile point-of-sale and line-busting solutions that are expected to further reduce the time that customers spend at checkout.
"We are empowering our consumers to curate their in-store shopping experiences based on their needs and desires," said Anuj Dhanda, EVP and CIO at Albertsons. "Our partnership is resulting in a smoother experience for our shoppers using self-checkout by reducing the interventions they experience. Toshiba's strength in applying machine learning and intelligence to the checkout process across our (more than) 2,200  stores will enhance how we serve our shoppers and build greater trust with our loyal customers."
Albertsons currently features Toshiba's System 6 self-service solutions across the Jewel, ACME, Shaw's, Safeway, Carrs, Tom Thumb, Randalls, and Vons banners and said it plans to deploy the all-new System 7 later this year.
Another notable self-checkout development in the U.S involved Costco. The warehouse club operator disclosed in June that it was testing around 125 self checkout units, reversing a 2013 decision to remove some terminals, according to RBR.
Despite the technology already being well established in Europe, 2018 saw an increase in investment in self-checkout solutions from some of the region's largest grocery players, from hypermarket chains to discounters. France's Carrefour and Germany's Lidl rolled out units in a number of countries, while a range of domestic retailers piloted the technology, including Pyaterochka in Russia and Megamark Group in Italy. Pilots and rollouts continued in Latin America too, where retailers have implemented self-checkout solutions only relatively recently, with activity up in countries including Brazil, Colombia and Mexico.
Alan Burt who leads RBR's research forecasts the number of global self-checkout installations will reach 675,000 by 2024.
"Retailers have quickly established that allowing customers to choose how they check out in-store is a key part of maintaining footfall. With consumers increasingly at ease with the self-service concept, the global self-checkout market will only continue to grow," Burt said.