A retail weekend for the record books
Get great content like this right in your inbox.
Subscribe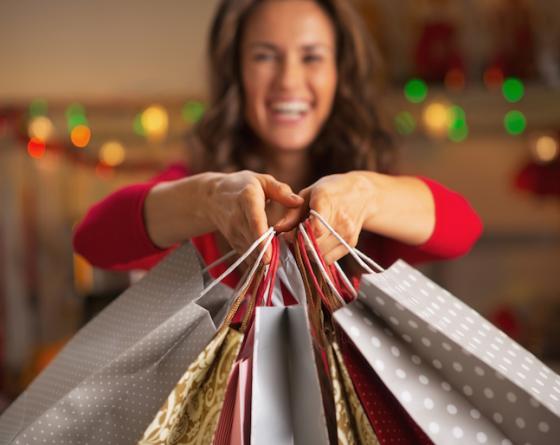 Shoppers hungry for discounts set retail sales records both online and at physical stores over the Thanksgiving weekend.
Consumers spent more than $5 billion on Black Friday, 16.9% more than on that day in 2016, and a new record, according to Adobe Analytics. Discounts were a big draw: Orders were discounted by an average of 28%, and 85% of those orders shipped for free, according to Salesforce.
"Thanksgiving Weekend is a great indicator for what will be a holiday season full of spending, as we are seeing a very positive consumer sentiment and willingness to spend," said Tom McGee, President and CEO of the International Council of Shopping Centers (ICSC). "Shopping centers across the country should feel very optimistic about the season ahead. While the shopping season is longer this year, it's not coming at the expense of the most popular shopping day of the year."
ICSC reported that 87% of Thanksgiving/Black Friday shoppers took advantage of in-store and online purchasing; 75% of all spending was captured by retailers with a physical presence; 74% of Thanksgiving/Black Friday shoppers spent the same or more than in 2016; and 69% of those purchasing online and picking up in-store (click & collect) made an additional in store purchase.
The strong start to the holiday shopping season strengthened predictions that Cyber Monday could become the largest online shopping day in history, generating $6.6 billion in sales. E-commerce sales are expected to rise by 16.6 percent and 10 percent of shoppers surveyed rated mobile, tablet, or click-and-collect as the most important channel, a 7 percent increase from 2016.
Thanksgiving Day specifically saw a surge in online spending, with sales soaring 18.3%, to $2.87 billion, compared to last year, according to Adobe.
Over the entire Black Friday weekend, phones accounted for 60% of traffic to retail sites, up from 53%. Shoppers weren't just browsing on phones, however, as 42% of Black Friday orders were placed from a phone.
This year represents a watershed moment for the shift to mobile, as this was the first Black Friday where computers accounted for less than half – 49% – of all orders. 
Physical stores still dominated sales, however, and throughout the weekend, more than 145 million adults spent time at malls and shopping centers and spent an average of $377.50. Although this year, fewer retailers opted to open on Thanksgiving Day.
"A greater number of brick-and-mortar retailers opted to close on Thanksgiving Day, which not only allowed store associates to be with their families, but it also redistributed shopping visits to surrounding days," said Brian Field, senior director of advisory services for ShopperTrak. "Based on several years of overall retail traffic data, we know that opening on Thanksgiving Day was merely pulling shopping visits from Black Friday, as opposed to creating an additional opportunity for shoppers to hit the stores. By remaining closed on Thanksgiving Day, retailers are able to re-distribute visits to the days before Thanksgiving Day, as well as this weekend. Further, remaining closed on Thanksgiving Day also contributes to lower overhead and increased goodwill."
Looking ahead, eight of the 10 anticipated busiest shopping days still remain, including Super Saturday, which will fall on Dec. 23. Importantly, there are four Saturdays in December prior to Christmas Day, and this will elevate the importance of both Dec. 23 and Dec. 16, alike. Additionally, Dec. 30, which did not rank as one of the 10 busiest days in 2016, is expected to be the ninth busiest day of the year because it falls on a Saturday.   
Here's the Black Friday weekend by the numbers, according to Shopify:
Black Friday vs. Thanksgiving Day Spending: Shopping started early, with more than 2,800 orders per minute occurring at the holiday's peak. On Black Friday orders per minute were over 10,000.

The Goods: More than 600,000 pieces of apparel, 360,000 accessories, and 210,000 houseware items were purchased from Shopify merchants in a single day.

Top Sellers: Shopify merchants in California sold the most, with New York, Texas, Florida and Utah rounding out the top five biggest sellers.

Top Shoppers: In the U.S., consumers in California purchased the most from Shopify merchants followed by New York, Texas, Florida and Illinois.