08/02/2018
Sally Beauty closing stores, launching click and collect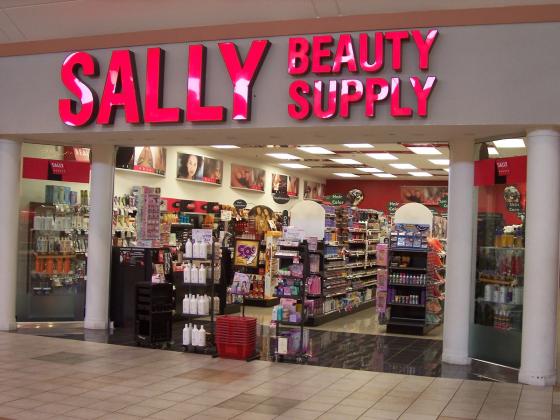 Sally Beauty plans to close as many as 100 stores and launch click and collect as part of its long-term transformation strategy.
The beauty retailer made the announcement as part of its fiscal third quarter report, which was less than impressive. Same store sales for the period ended June 30 decreased 2% in the quarter. Net sales were $996.3 million, a decrease of 0.2% compared to the prior year. GAAP diluted earnings per share in the third quarter were $0.48 compared to $0.49 in the prior year, a decrease of 2.0%. 
The company said it plans to close 1% to 2% of its store footprint of 5,177 stores.
"Despite the short-term challenges we are facing, we continue to make progress on the core elements of a transformation plan that we are confident will put Sally Beauty Holdings on the right track long-term," said Chris Brickman, President and Chief Executive Officer. "During the third quarter, core traffic challenges were exacerbated by material issues from two of our top manufacturers for Beauty Systems Group and the impact of significant, but necessary, internal changes in how we operate."
Sally Beauty announced earlier this year it is embarking on a restructuring plan to cut costs and invest in technology and improvements to the store experience.
The company announced that its Board of Directors had approved a cost reduction plan designed to help fund important long-term growth initiatives. This plan includes cost savings initiatives focused on organizational efficiencies, sourcing of product and brands for resale, indirect procurement, store operating expenses, and inventory management.
The company said the benefits from these new initiatives are expected to be reinvested into market-competitive store wages; the acceleration of technology investments that will improve customers' in-store experience, accelerate e-commerce growth and provide better visibility to store-level inventory; and, importantly, initiatives that will strengthen the Sally business in the U.S. and Canada by increasing focus on its core hair color and hair care categories. These cost reduction initiatives and reinvestment plans are all part of the company's strategic plan designed to generate future profitable growth.
"As we mentioned in April, in partnership with FTI Consulting, we are undertaking a substantial transformation plan at Sally Beauty Holdings, which seeks to align our operations to reduce our cost base, refocus our team on the defensible categories of hair color and hair care, and improve execution of basic retail fundamentals, all with the goal of returning the business to growth," Brickman continued. "This effort will take multiple quarters, but we have already made progress and we are fully committed to transforming and investing in our business, controlling our indebtedness, and returning capital to shareholders."
The new organizational efficiency actions are expected to generate annualized benefits in the range of $14 million to $15 million, with benefits in fiscal year 2018 in the range of $6 million to $7 million.
In terms of activities during the third quarter, Sally Beauty says it accomplished the following:
Implemented significant organizational efficiencies at central operations in the U.S. and Europe
Completed the rollout of field structure realignment and store wage increases, alongside store labor hour optimization, within Sally Beauty Supply
Optimized elements of freight spend
Kicked off long-term efforts to improve direct and indirect sourcing
Completed the product design work in support of the upcoming launch of boxed color
Launched the Sally Beauty Cultivate program in order to connect with women entrepreneurs in the beauty space and source new innovation

In the fourth quarter, the company plans to focus on the following actions:
Executing changes to owned-brand sourcing to improve profitability
Expanding the focus of sourcing and store labor work to the Beauty Systems Group and European and Mexican operations
Implementing further cost benefits from organizational redesign
Making progress in resolving the supply issues from our key vendors and reloading network with the right inventory
Assessing supply chain operations and vendor partnership efforts for further opportunities
As Sally Beauty moves into fiscal 2019, its transformation plan will continue and will be focused around the following key long-term objectives:
Playing to win with customers by re-focusing marketing and merchandising efforts in service of their needs in differentiated core of the business – hair color and hair care. This includes entering a multi-billion dollar category and launching box color across the Sally Beauty Supply network
Improving our retail fundamentals through targeted investment in people, processes, technology and stores. Initiatives include the launch of a new Sally Beauty Loyalty Program
Advancing digital commerce capabilities: Sally stores will be testing "endless aisle" during the fourth quarter, a process where a store will be able to order out-of-stock product through a store iPad and have it shipped directly to the customer. Over the next several quarters, the Sally e-commerce site will undergo a site redesign, which will improve the site speed and overall online customer experience, including improved educational materials focused around hair color and hair care. Lastly, the company expects that both Sally and Beauty Systems Group will be moving towards enhancing customers' shopping experience through the convenience of "click and collect at store" and "click and delivery."
Finally, as part of a portfolio-wide review of existing store locations, the company anticipates closing approximately 1% to 2% of its stores in the U.S. and abroad. The dates of closure of individual stores will be market and store specific over the coming year.
Sally Beauty operates 5,177 stores throughout the United States, Puerto Rico, Canada, Mexico, Peru, Chile, the United Kingdom, Ireland, Belgium, France, the Netherlands, Spain and Germany.