Sears Holdings is losing less money
Get great content like this right in your inbox.
Subscribe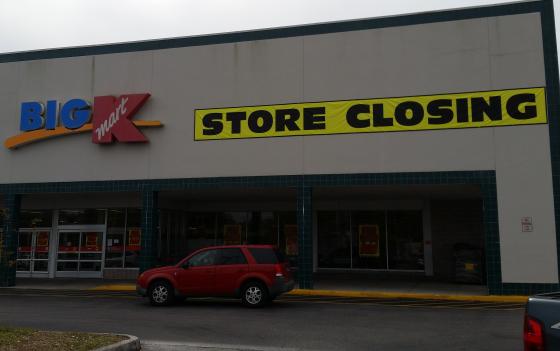 Undeterred by a 15.3% same store sales decline and $558 million net loss, Sears Holdings Chairman and CEO Edward Lampert put a positive spin on the company's third quarter results.
The combination of store closings and a 15.3% same store sales decline (-17% at Sears, -13% at Kmart) caused total sales at Sears Holdings to decline to $3.7 billion during the third quarter ended October 28 compared to $5 billion during the comparable period the prior year. Sales at Kmart fell to $1,175 billion from $1,888 billion as Kmart's store count declined to 510 units at the end of the quarter compared to 801 units at the end of the 2016 third quarter. Sears sales fell to $2,485 from $3,141 and it store count dropped to 594 units from 702 units.
The company reported a net loss of $558 million, or $5.19 a share, compared to an even larger loss of $748 million, or $6.99 the prior year. Since the massive loss wasn't as bad as the prior year it was characterized as a meaningful improvement and Sears Holdings touted the fact that it was the second consecutive quarter in which the severity of its losses declined.
"In the third quarter, we continued to narrow our losses and delivered another quarter of adjusted EBITDA improvement of at least $100 million. With the challenging retail landscape continuing to pressure sales, the improvement in adjusted EBITDA is reflective of the success of the strategic priorities we outlined earlier this year to streamline our operations, reduce inventory and minimize operating expenses, as well as our commitment to our goal of restoring positive adjusted EBITDA in 2018," according to Lampert. "Our Shop Your Way membership program and Integrated Retail Strategy remain a key focus for us in order to meet the needs of our members and provide our members with the best experience possible throughout the holiday shopping season."
Sears Holdings doesn't provide guidance, but Lampert did share some broad goals describing plans to improve. For example, during the fourth quarter he said the company would continue to develop new ways to leverage its Shop Your Way platform to invest marketing dollars at the member level to optimize returns and improve comparable store sales trends and associated profitability. Other plans call "extreme cost discipline" and increasing revenue through partnerships in businesses such as Sears Home Services, Innovel, Kenmore and DieHard. Lampert also said the company would build on momentum with dedicated concept stores similar to the recently opened Sears Appliances and Mattress stores in Camp Hill, Pennsylvania and Honolulu, Hawaii.