Sears lines up emergency funding
Get great content like this right in your inbox.
Subscribe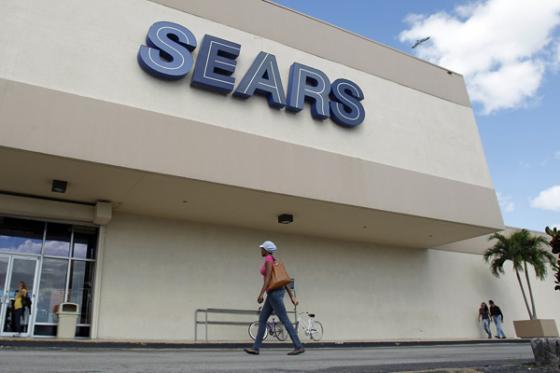 Sears Holdings has been contacting banks in recent days to arrange necessary financing to file for bankruptcy.
According to CNBC, Sear may file for bankruptcy after 125 years of business. The so-called "debtor-in-possession" loan, which companies need to have enough liquidity to keep running the business during bankruptcy, is the clearest sign yet that the department store chain may finally file after years of losses. Sears has a $134 million debt payment due Monday that it previously said it may not be able to cover.
A bankruptcy filing is not yet definite and still could be averted. Sears' CEO, Eddie Lampert has kept the company afloat through financial maneuvering and pouring his own money into the company. He may again choose to do so, according to CNBC.
The news comes shortly after the company reported another quarterly loss in its second quarter report. The company announced a net loss attributable to Holdings' shareholders of $508 million ($4.68 loss per diluted share) for the second quarter, compared to a net loss of $250 million ($2.33 loss per diluted share) for the second quarter of 2017. The company generated total revenues of approximately $3.2 billion during the second quarter of 2018, compared with revenues of $4.3 billion in the prior year quarter, with store closures again significantly contributing to the year over year decline.
Earlier this year Lampert defended his business strategies for Sears and Kmart in his first in-depth interview in 15 years. In an interview with Vanity Fair, Lampert explains his vision for Sears and Kmart: He wanted to keep Kmart and Sears stores as close to Walmart as he could get them. "We're fighting to survive—that's pretty clear," Lampert says.
According to CNBC, as it weighs bankruptcy, Sears has been working with advisors including Lazard and M-III Partners, according to the people who asked not to be identified because the discussions are private. It has been working with M-III for more than two years, the sources said.
Representatives from Sears and M-III did not respond to CNBC's request for comment.
To read CNBC's full article, click here.