Shoppers can now buy wine from a vineyard via app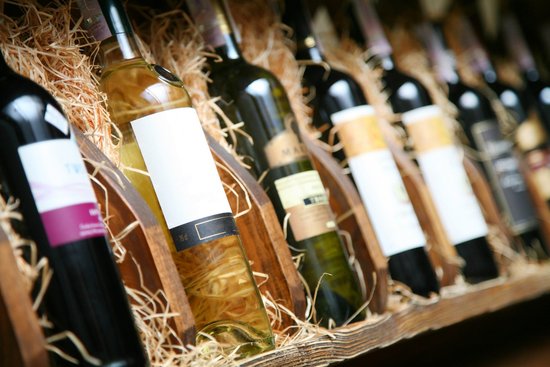 The latest entry in the rapidly growing direct-to-consumer alcohol market allows consumers to shop for wine via app.
Minibar Delivery (minibardelivery.com), an on-demand alcohol delivery service, is launching Vineyard Select, a nationwide direct-to-consumer wine shipping service that connects customers across the country with independent vineyards for delivery straight to their door.   
Minibar Delivery's new Vineyard Select offering spotlights independent wineries that are not typically sold in grocery or liquor stores. In making these wines more readily accessible, Minibar Delivery is changing the wine purchasing game for millions of potential customers of legal age across the country.
"Direct to consumer wine shipment is a natural expansion for Minibar Delivery. Our customers are wine lovers - wine is the top selling category on our platform," said Lara Crystal, co-CEO and co-Founder of Minibar Delivery. "There are so many incredible winemakers out there that aren't available in traditional liquor stores. With Vineyard Select, we can open up a whole new world of wine to our customers and connect vineyards with a new, enthusiastic customer base."
The Vineyard Select launch partners include Penrose Hill, Uproot Wines, and The Blending Lab to offer a dynamic variety of wines that fit every price point. Minimum orders start at $45, and vary depending on the individual vineyard.
The direct to consumer market for vineyard shipments has grown dramatically over the past few years, and wine is among the most consumed alcoholic beverages in the United States.
A recent study by Wines & Vines finds that the direct to consumer segment currently makes up 5% of the $41B U.S. wine market. And in another survey by Soros ShipCompliant and Wines & Vines, in 2016 the industry saw its largest annual growth rate surge to date, with a 17% increase in shipment volume. Over 5 million cases of wine were shipped in 2016, accounting for $2.33B in wine sales, and this growth is expected to continue in 2017 and beyond as new states loosen restrictions on wine shipments.
The launch of the Vineyard Select program marks a key growth milestone for Minibar Delivery, following its recent influx of $5 million in investment capital in August. Minibar Delivery is now available in 37 markets across the country.