Smart and Final exec named RIS leader
Get great content like this right in your inbox.
Subscribe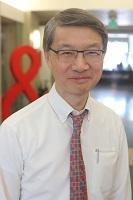 One of Smart & Final's top executives has been recognized for his leadership on a recent supply chain project using Symphony RetailAI solutions.
Ed Wong, Senior Vice President, Chief Information Officer of Smart & Final, has been selected as a RIS News Tech Leader for Strategic Impact as part of the 2018 CIO of the Year Awards.  
During the project with Symphony RetailAI, a global provider of Artificial Intelligence-enabled decision platforms and solutions, Wong created a new foundational data integration layer based on retail master data which allowed the retailer to more efficiently run all of its downstream ERP applications on one standard data set. Instead of duplicating data for vendor-managed replenishment or warehouse buying, under this new model, a single set of data is now shared with applications based on business needs.
"I'm honored to be recognized as a RIS News Tech Leader among so many worthy applicants," said Wong. "Working with Symphony RetailAI has enabled Smart & Final to react to the constant changes in today's very competitive FMCG market and increase our customer satisfaction."
The news comes shortly after Smart & Final announced a multi-year partnership with its hometown baseball team, the Los Angeles Dodgers. Smart & Final is now the team's official grocery partner, and brand signage will be featured throughout Dodger Stadium, including the prominent behind home plate location which appears extensively during televised broadcasts. In November, the retailer will provide more than 1,200 turkeys and food donations as the presenting sponsor of the 14th Annual Thanksgiving Turkey Giveaway produced by the Dodgers and the Los Angeles Dodgers Foundation. In 2019 plans call for in-store promotions and contests for customers to win exclusive Los Angeles Dodgers prizes.
In an exclusive interview with Retail Leader, the company said its partnership with the Dodgers is part of an ongoing efforts to place food, community and people at the forefront of its shopping model – a model characterized as offering everyday value on products big and small, and farmer's market freshness.
By running a singular data set, Smart & Final has reduced errors, order-to-shelf time and spoilage, while increasing on-shelf availability and enabling store-level inventory data for omnichannel servicing of customer needs.
"Prior to implementing our technology, when Smart & Final introduced a new product, it would take several days until it could be ordered from the warehouse," said Todd Michaud, President and Chief Customer Officer of the Americas, Symphony RetailAI. "With the new system, they have cut that time to shelf by 75 percent, so new items are made available to customers much faster."