11/30/2018
Sprouts searches for new CEO after Maredia exit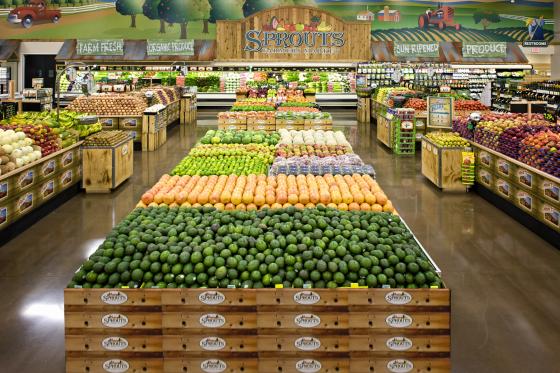 Sprouts Farmers Market has initiated a search for a new CEO following the unexpected departure of CEO and board member Amin Maredia. The company announced Maredia, 45, would transition away from the company effective December 30. A permanent successor was not immediately announced, typically an indication that the board was not anticpating Maredia's exit. The company also said it was in the process of engaging an executive search firm to find a new CEO.
In the meantime, functioning as co-interim CEOs will be Jim Nielsen, the company's president and COO, and Brad Lukow, the company's CFO. In a statement, Sprouts said that Maredia will remain available for an unspecified period of time in an advisory role to assist with the transition.
"On behalf of the board of directors, I would like to express our gratitude to Amin for his many years of service to Sprouts," said Joseph Fortunato, chairman of the board. "Over the past three years, Amin has overseen our tremendous growth from coast to coast and put us on a firm footing for continued success. We wish Amin all the best in his future endeavors.
Maredia was elevated to the role of CEO at Sprouts in August 2015 after previously serving as the retailer's CFO since August 2011. His decision to join Sprouts in 2011 was an interesting career move since he joined the company from Burger King where he had held senior finance and strategy roles.
"It has been an enormous privilege to have been part of the Sprouts team during this incredible period in the company's history over the past eight years," said Maredia. "As I transition, it is comforting knowing that Sprouts is well-positioned with a strong management team for robust growth and sustained success."