10/18/2018
Starbucks retools international strategy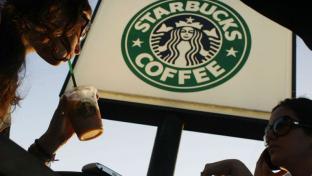 Starbucks is evolving its international strategy to accelerate long-term growth.
The company announced its intention to fully license Starbucks operations in France, the Netherlands, Belgium and Luxemburg to its long-standing strategic partner Alsea, S.A.B. de C.V., a large independent chain restaurant operator in Latin America.
"We're very pleased to build on our 16-year history with Alsea, a long-term strategic partner to Starbucks, with the intention to license our business operations in France, the Netherlands, Belgium and Luxemburg," said John Culver, group president, Starbucks International, Channel Development and Global Coffee & Tea. "These strategic moves would enable us to further accelerate growth across these markets as we position Starbucks for long-term success moving forward."
Under this proposal, which is subject to relevant local laws, and discussions with relevant employee representatives, Alsea will have the rights to operate and develop Starbucks stores in these markets, building on Starbucks regional growth agenda that drives value through strategic licensed relationships. At the same time the company would introduce a new support structure in its head office in London to better serve an increasingly licensed strategy.
According to the company, Alsea has been a long-standing strategic business partner since 2002, when together they opened Mexico City's first Starbucks store. At the close of this transaction, Alsea would expand its relationship with Starbucks outside of Latin America to Europe and would partner with Starbucks in nine markets globally.
"Through the years, we have learned how to successfully bring the Starbucks experience to diverse consumers in several countries; we have a deep understanding of the company's values as well as the critical relationship between barista and customer which results in the unique and powerful connection that makes Starbucks a preferred brand. We plan to do the same in these geographies leveraging the talent and scale that we have built in the region. We are honored and thankful to Starbucks leadership for trusting Alsea with this important opportunity. We look forward to finalizing our discussions and working in close partnership with the European team to bring long-term profitable growth," said Renzo Casillo, Managing Director of Alsea.
Starbucks opened its first Paris store in 2004 on the iconic Boulevard des Capucines. Subsequently, the brand came to the Netherlands, Belgium and Luxemburg between 2008 and 2016, creating more than 3,100 jobs at more than 260 stores across the four countries.
Alsea operates more than 900 Starbucks stores in Argentina, Chile, Colombia, Mexico and Uruguay, employing more than 11,500 partners (employees) across the five markets.