Sunny days ahead for Tractor Supply Company
Get great content like this right in your inbox.
Subscribe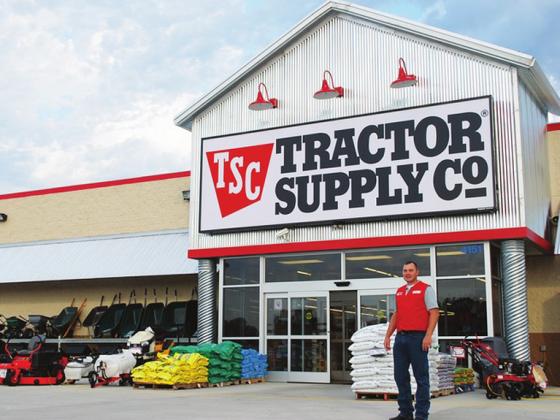 Tractor Supply Company leveraged the spring selling season into impressive sales and profit gains.
For its second quarter ended June 30, the rural lifestyle retailer improved same store sales by 5.6% to mark a solid acceleration over the 4% rate the company posted in its previous two quarters. 
CEO Greg Sandfort and his executive team highlighted the company's strong execution during the critical spring period.
"We delivered a solid second quarter with broad-based strength across our merchandise categories and geographies. Our 5.6% comparable store sales increase was driven by continued execution of our ONETractor strategy and merchandising initiatives that drove both average ticket and transaction count increases for the quarter. Even with a delayed start to the spring season, we were able to capitalize on the selling season for many spring products as we managed our inventories effectively. Given our performance year to date, we are raising our full year guidance for 2018," said Sandfort.
Company executives also upgraded their outlook for fiscal 2018: same store sales are now expected to rise by between 3% and 3.5%, up from the prior target range of between 2% and 3%. 
Tractor Supply had a 4% boost in average spending in the second quarter thanks to healthy demand across its product portfolio. Net sales for the second quarter increased 9.7% to $2.21 billion from $2.02 billion in the second quarter of 2017. The company said the increase in sales was primarily driven by broad-based strength in everyday merchandise, along with robust growth across spring and summer seasonal categories.  All merchandise categories delivered increased comparable store sales, as did all geographic regions. 
Gross profit increased 9.2% to $705 million, which translated into a slight drop in profitability due to increased costs on distribution and fuel.
Net income increased 29.0% to $207.3 million from $160.6 million and diluted earnings per share increased 35.2% to $1.69 from $1.25 in the second quarter of 2017.
The company opened 25 new Tractor Supply stores and three new Petsense stores and closed one Petsense store in the second quarter of 2018.
TCS has more than 1,700 stores in 49 states and an e-commerce website. Tractor Supply Company also owns and operates Petsense, a small-box pet specialty supply retailer.  As of June 30, the company operated 174 Petsense stores in 27 states.