06/06/2018
Take a look at Peapod's new headquarters
Online grocer Peapod has officially relocated its headquarters from Skokie, Ill., to downtown Chicago, a move first announced last fall.
Noting that it has experienced year-over-year growth and expansion into new ZIP codes, the ecommerce arm of Ahold Delhaize USA plans to support that growth through the new location and also attract "the best and brightest talent Chicago has to offer." Initially, Peapod had hoped to be in its new headquarters by the end of 2017, bringing together its (at the time) 300 employees, which at the time included the Skokie associates and 120 IT workers based in the Civic Opera Building downtown.
At the time of the plan's announcement, it was reported that 50 companies over the previous decade had moved their headquarters from the Chicago suburbs to the city itself. Some noteworthy ones included fast-food chain McDonald's, which just opened its new Chicago headquarters this week; Conagra Brands, which merged its Omaha, Neb., operations with its suburban Chicago office to create a new head office downtown; and Kraft Heinz, which moved downtown in 2016.
"Chicago has always been our home, and we're thrilled to be able to move into the heart of this great city, allowing us to fuel our continued growth and attract the very best talent," said Walt Lentz, Peapod's president. "I would like to thank all of our hardworking employees for making this a smooth transition, both internally and ensuring there was no disruption to our loyal customers. Our Chicago doors are now open, and we look forward to becoming a larger part of the Chicago community."
Chicago Mayor Rahm Emanuel was on location at a ribbon-cutting ceremony to celebrate the headquarters' opening and welcome the company and its employees to the city.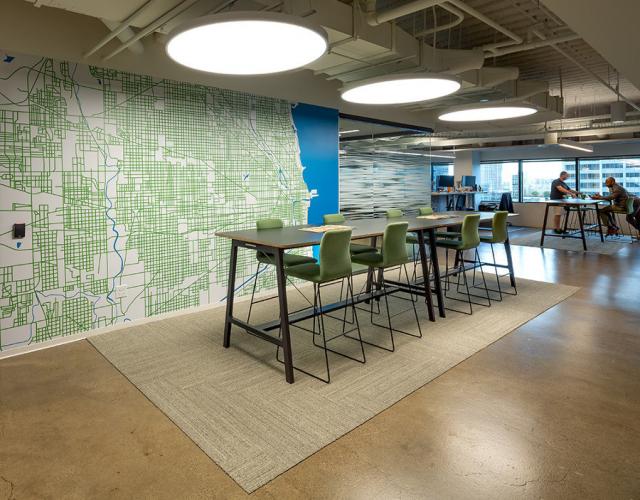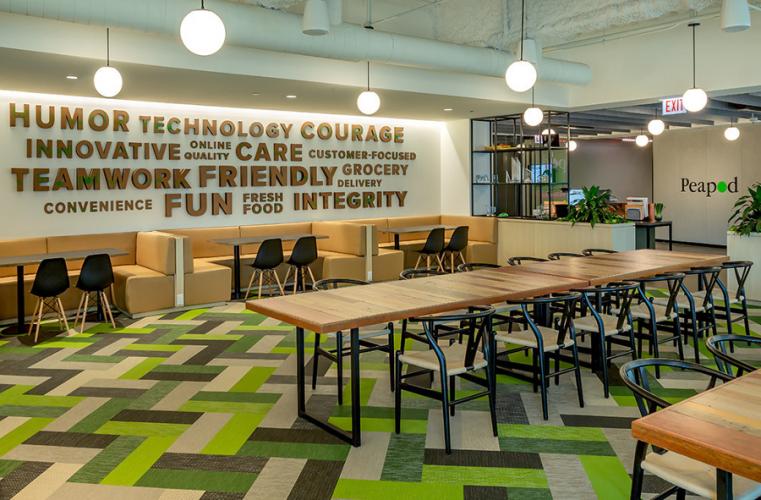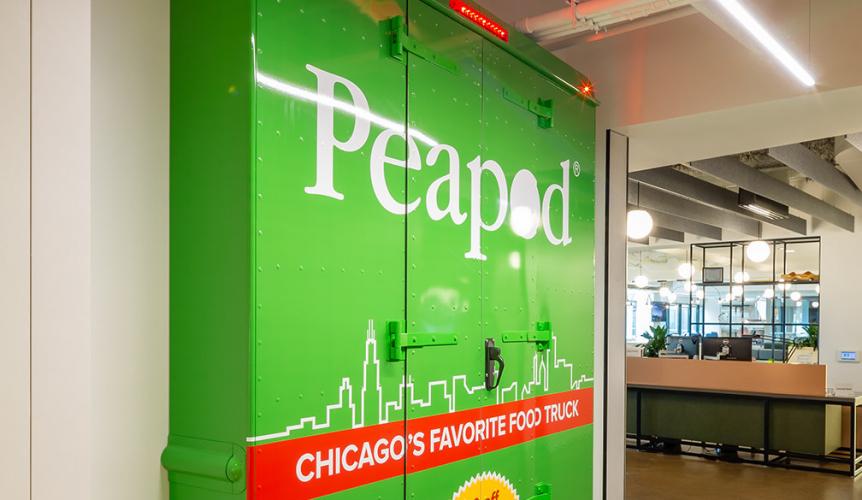 "Chicago is the ideal home for an innovative company like Peapod, which is on the forefront of both the food and tech industries," Emanuel said. "Peapod could have made this investment anywhere, but they chose to call Chicago home because of the talent of our residents and the strength of a dynamic tech sector that can support their success for years to come."
The new headquarters comes at the same time as Peapod's spring marketing campaign in the Windy City, reminding Chicagoans not just of the service's convenience, but also its budget-friendly accessibility. The promotion also highlights Peapod's alcohol-delivery capability and popular products such as meal kits and "made in Chicago" favorites. "The Grocery Store at Your Front Door" campaign is an out-of-home blitz that includes transit station takeovers at Clark and Lake, branded buses and trains, billboards, and more.
Online grocer Peapod has delivered more than 40 million orders to date, and currently operates more than 200 pickup locations. It's a subsidiary of Ahold Delhaize USA, which also operates such chains as Food Lion, Giant Food, Giant/Martin's, Hannaford, and Stop & Shop, totaling almost 2,000 stores and distribution centers across 23 states. With $46.1 billion in its latest fiscal year-end sales, the company ranks fourth on Progressive Grocer's 2018 list of Top 50 grocers in the United States.