Target is still brick-and-mortar all the way
Get great content like this right in your inbox.
Subscribe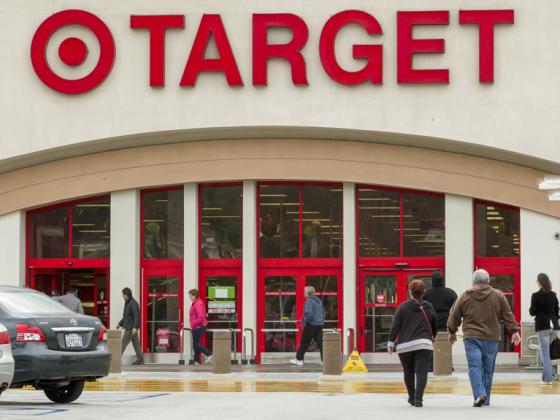 Target is showing off what a successful brick-and-mortar strategy looks like by opening a store in its 50th state.
In just a few short weeks, the retailer will open its first-ever store in Vermont, which will mean the company will officially have a Target store in all 50 states.
To celebrate the milestone, Target is publishing a series on its A Bullseye View blog that highlights Target milestones, memories and history-making moments in every state that has a Target.
Target has been firing on all cylinders as it looks to leverage the opportunity in the strong economy and hot retail market. The company has been spending billions to remodel stores and upgrade its technology. Earlier this month it announced plans to hire approximately 120,000 seasonal team members across the country for the upcoming holiday season, a 20 percent increase over last year's hiring commitment. In addition, the company will continue to offer extra hours to current team members to accommodate their interest and availability.
"Coming off a strong second quarter, we're anticipating a busy holiday season and want to make sure we have the right teams in place across all of our stores and distribution and fulfillment centers to deliver an exceptional experience for our guests. This always starts by having conversations with our current team members to see if they're interested in working extra hours before making our seasonal hiring commitment," said Janna Potts, Chief Stores Officer of Target. "Adding 120,000 people to our current team will make the holidays easier and more convenient for our guests – whether they're in our stores, picking up their Drive Up orders or having a package delivered to their home."
Last month Target predicted a blockbuster holiday season after the retailer reported its highest comps in more than a decade during the second quarter and raised its profit outlook for the year.
Target reported that same store sales were up 6.5 percent during the second quarter ended Aug. 4. Customer traffic grew 6.4%. The impressive results seem to support the company's multibillion-dollar investment, announced in 2017, to boost digital operations, expand its private label collections, lower prices, and spruce up stores.
"We are extremely pleased with Target's second quarter results, which demonstrate our guests' excitement for the enhanced and differentiated shopping experience we're building. For the second consecutive quarter, traffic growth is better than we've seen in well over 10 years, driving 6.5 percent comp growth - Target's best in 13 years." said Brian Cornell, chairman and chief executive officer of Target Corporation. "We laid out a clear strategy at the beginning of 2017, and throughout this year we've been accelerating the pace of execution. We're on track to deliver a strong back half and we've updated our full year guidance to reflect the strength of our business and the consumer economy. As we look ahead to 2019, we expect to achieve scale across the full slate of our initiatives - creating efficiencies and cost-savings, further strengthening our guest experience and positioning Target to continue gaining market share."
Online sales at Target soared 41 percent, surging past the 28 percent jump in the previous quarter. The retailer reported a profit of $799 million, or $1.49 per share. Earnings, adjusted for pretax gains, came to $1.47 per share, which is 7 cents better than Wall Street expected. Revenue was up 6.9% to $17.78 billion, also better than expected.
The company now expects earnings for the current fiscal year to be $5.30 to $5.50. 
Shares rose nearly 5 percent, or $3.94 to $87.21 in pre-market trading.
During the second quarter, the company made capital investments of $1,029 million in property and equipment, and returned $761 million to shareholders, including:
Dividends of $330 million, compared with $331 million in second quarter 2017, reflecting a decline in share count offset by an increase in the dividend per share.
Share repurchases totaling $431 million that retired 5.8 million shares of common stock at an average price of $74.31.
As of the end of the second quarter, the company had approximately $2.3 billion of remaining capacity under its current $5 billion share repurchase program, reflecting second quarter purchases and an accelerated share repurchase transaction which will settle in the third quarter.
Target today operates more than 1,800 stores and Target.com.