Top retailers recognized at Insight event
Get great content like this right in your inbox.
Subscribe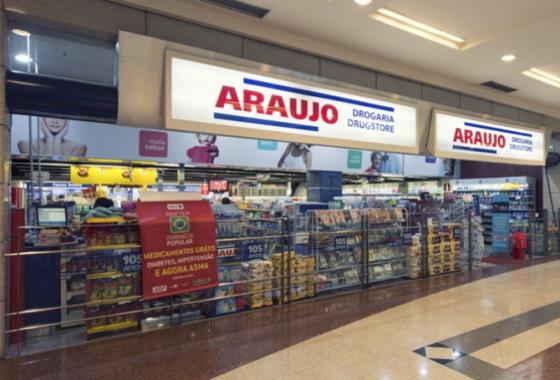 A diverse collection of retailers were recognized recently as Elevate Retail award winners by Revionics at the firm's 9th annual Insight conference.
Brazilian drugstore chain Drogaria Araujo, Norwegian convenience store chain Reitan Convenience and North American tire retailer TBC Corp. were recognized as innovative retailers changing the face of retail through their advance use of Revionics solutions, which help companies drive improved profitability by leveraging artificial intelligence to manage pricing, promotions and optimize markdowns.
The winners' singular achievements include:
Drogaria Araujo, a Brazilian drugstore chain with more than 200 stores and the market leader in the state of Minas Gerais, leverages Revionics Price Optimization, Key Value Item Analysis, Store Zone Clustering and Market Basket Analysis to provide more targeted, relevant pricing for customers while delivering a significant gross margin increase and providing cash flow to fuel store growth.         
Reitan Convenience, with nearly 500 locations in Norway and revenue of nearly $4 billion in 2017, utilizes Revionics Price Optimization and Store Zone Clustering to implement more localized and competitive pricing, simplify the number of store zones, reduce operating costs and drive increased market share and profitability across all its banners.
TBC Corp., one of North America's largest marketers of automotive replacement tires through worldwide operations spanning wholesale, retail, and franchise, deployed Revionics Price Optimization at its company-owned retail locations to deliver more customer-focused pricing to better service consumers and positively impact the bottom line.

"Insight 2018's record-breaking attendance underscores the critical need for retailers globally to have a forum where they can exchange innovative ideas and explore and learn from the industry's best," said Revionics Chairman and CEO Marc H. Hafner. "With retail technology evolving at an unprecedented pace, we provided an unmatched line-up of content and expert speakers who could talk to retailers' current pain points, let them know what's coming in retail and how to be prepared, and share the latest in retail innovations. Most importantly retailers had numerous opportunities to network with their peers and have in-depth exchanges."
Keeping with the conference theme, the programming was designed to empower retailers to Innovate, Accelerate and Dominate. The event was keynoted by guest presenters from major retail brands and global analysts including Martin Schumacher, Chief Customer and Commercial Officer of METRO Cash & Carry Russia; Luke Rauch, Senior Director of U.S. Insights at Walgreens; Brendan Witcher, VP and Principal Analyst of Forrester Research; and Deborah Weinswig, CEO and Founder of Coresight Research. Attendees also enjoyed interactive break-out sessions, panel discussions and exciting networking events.
In keeping with activities at past Insights to benefit charitable causes, Revionics debuted a unique new element at Insight this year called Pay It Forward. The project benefits the People's Resource Center, which works to respond to hunger and poverty in the Chicago area's DuPage County. The company organized donations of cash and items including deodorant, hand warmers, hats, gloves, face wash, and more from Revionics retail customers, the Swissotel, and very generous employees.  Attendees and Revionics employees assembled the items into bags for distribution, and far exceeded the goal of 200 bags with an exciting 450+ bags donated.
Revionics is now accepting nominations for 2019 - click here.