Tractor Supply rings in 4th with military discounts
Get great content like this right in your inbox.
Subscribe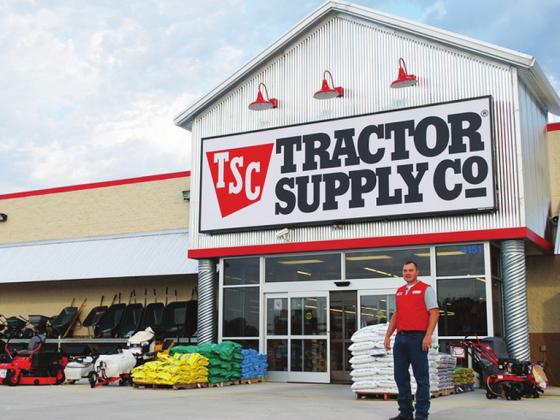 Tractor Supply is backing up its pledge to honor military veterans by showing them special attention on the Fourth of July holiday.
The rural lifestyle retailer announced it will offer a 15 percent discount to veterans and active military personnel and their dependents on July 4, 2018.
"Many of our customers and team members have a connection to the military—whether they are veterans themselves or have a family member who has served," said Colin Yankee, former U.S. Army captain and senior vice president of supply chain at Tractor Supply Company. "On Independence Day and through our year-round work with military and veteran groups, we are able to offer a way to say thank you to our servicemen and women who have given so much for us."
Tractor Supply recently honored 50 veterans nationwide during an Armed Forces Day shopping event in partnership with the Farmer Veteran Coalition (FVC). The rural retailer donated $50,000 in awards through FVC's Farmer Veteran Fellowship Fund, a grant program that offers assistance to veterans in the early stages of their farming operations, culminating in the one-day shopping event across the country.
"Tractor Supply is honored to recognize our military and their families and is proud to be a longstanding supporter of the military community," said Yankee.
The Fourth of July discount will be available at all Tractor Supply locations. Based in Brentwood, Tenn., Tractor Supply operates more than 1,700 stores in 49 states.