Walgreens store brand strategy revealed
Get great content like this right in your inbox.
Subscribe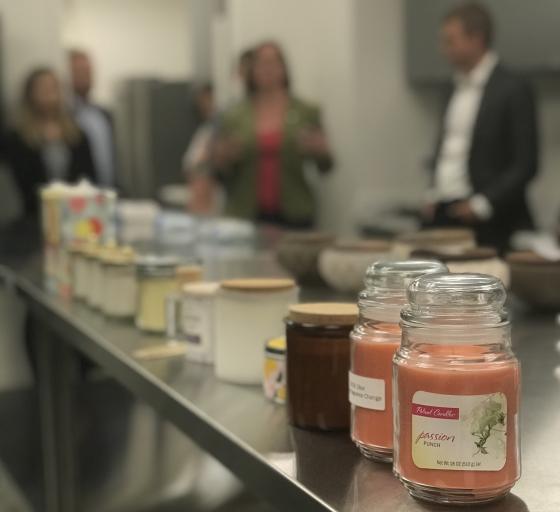 Walgreens Group Vice President of Retail Brands Helayna Minsk has high expectations for growth and quality. She touched on both recently on a tour of the retailer's store brand testing facility in the northern Chicago suburb of Deerfield, elaborating on a new approach to store brand development and the brand management philosophy of her 40-person team.
"Nothing is a good value if it doesn't work. Less for less is not a bargain," Minsk said.
Walgreens effort to up the quality on store brands begins with a document called the "brilliant brief," in which the attributes of the product, its role in the category and the consumer whitespace it will fill are identified. From there, it is an eight to two year development process until the product is available. However, before the public has a chance to purchase the products they have to pass muster with Walgreens employees at the Deerfield headquarters.
In a testing laboratory filled with long stainless steel tables, stoves and refrigerators, employees from throughout the headquarters participate in a range of sensory tests to make sure candles have the right scent, gummy vitamins are the right texture and food products taste as good, or better, than national brand equivalents.
During the development process, the store brand team is supported by all the same crossfunctional teams as merchants, according to Minsk. And to ensure the customers' interests are foremost, the store brand group is compensated based on the overall performance of the category.
Walgreens wasn't always so diligent with its store brand development process when it came to non-healthcare categories. In 2011, when the Nice brand was launched Walgreens put it on all sorts of products throughout the store in an effort to streamline what had become an unwieldy store brand approach. When Minsk arrived Walgreens, after seven years at Johnson & Johnson and four years at Unilever, store brands were present in 120 categories.
"We couldn't possibly be good at 120 things," Minsk recalled thinking at the time.
A rationalization process was undertaken and store brands were removed from 20 or 30 categories, including toothpaste, where Minsk noted there were already popular national brands and established value players. Instead, the company leaned into categories such as health care and snacks.
"There are certain categories that just feel like a no brainer to get into," Minsk said.
There was also a shift to rethink the overall portfolio and introduce new brands in categories where appropriate. For example, it was determined that the Nice brand didn't really fit certain categories.
"No one wants to eat a product that is the same brand that they are bleaching their countertops with," Minsk explained.
Today, Walgreens has a portfolio of 20 store brands that account for about 20% of non-pharmacy sales at the $98.4 billion Retail Pharmacy USA division of Walgreens Boots Alliance. At that penetration rate and considering non-pharmacy, or front-end sales, are about 26% of the division's sales, store brands are estimated to be about a $5 billion business at Walgreens. If the company increases that penetration rate to 30%, which Minsk said she would love to do, Walgreens would be looking at adding around $2.5 billion in additional store brand sales.
To get there, the company has a couple secret weapons. For starters it has hundreds of thousands of employees who can serve as store brand advocates. Walgreens incents employees to purchase store brands by offering an everyday discount of 25% and once a quarter the discount increases to 40%. Then there is the prospect of selling store brands to other retailers which the company has done in Mexico. The Benavides chain of drug stores in Mexico carries the Nice and Well Beginnings brands.