05/15/2019
Walmart Outlines "Value for All" Actions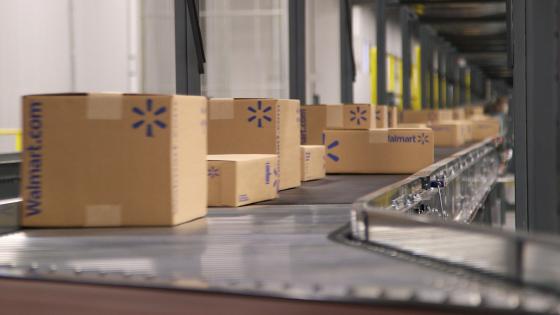 An inaugural Environmental, Social and Governance (ESG) report from Walmart details advances by a $514 billion company that makes it a more formidable competitor, sets industry benchmarks and mitigates criticism.
The new ESG report is said to be Walmart's first and details activities as accomplishments in areas such as increasing economic opportunity for employees and communities, building sustainability in supply chains and activating climate change initiatives. A Global Responsibility Report Walmart produced for the past 11 years provided details on many of the same areas but didn't call out climate change specifically. Among the highlights:
Walmart and its suppliers are becoming more efficient and avoided 93 million metric tons of emissions the last two years as part of Project Gigaton.

With 28 percent of electricity needs supplied by renewable source, Walmart is moving toward a goal of 50 percent renewables by 2025.

Walmart achieved a supplier Sustainability Index participation rate that covers 80% of the goods sold in the U.S. for categories where the Sustainability Index is available.
81% of unsold products, packaging and other waste materials in the U.S. was diverted from landfills. Walmart also recycled more than 430 million pounds of plastic film and rigid plastics globally.

31 percent of Walmart corporate officers are women and 57 percent of hourly employees who received promotions are women.

The company paid

The average total compensation and benefits for hourly U.S. employees is $19.31 as of March 2019.
"Throughout Walmart's history, we have understood that for a business to last, it must have a fundamental reason for being, which is found in the value it creates for all – customers, associates, communities, shareholders, suppliers, future generations, and the planet," said Walmart CEO Doug McMillon.
https://corporate.walmart.com/media-library/document/2019-environmental-social-governance-report/_proxyDocument?id=0000016a-9485-d766-abfb-fd8d84300000