Weis Markets embraces sustainability trend
Get great content like this right in your inbox.
Subscribe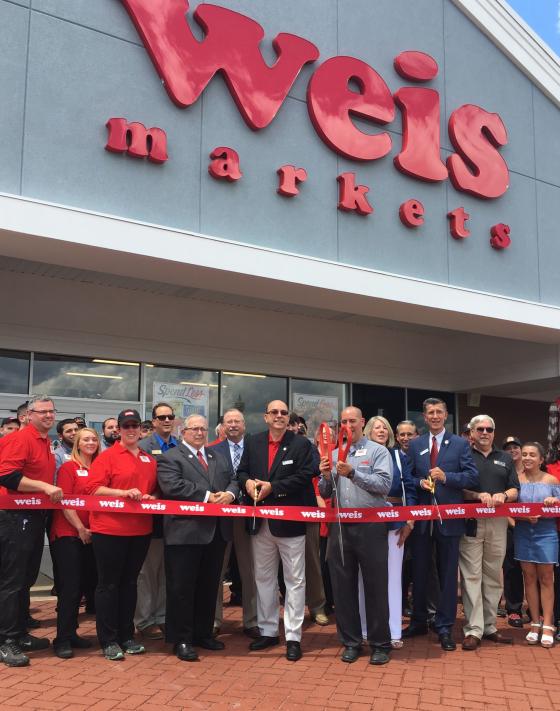 Weis Markets is trying to stay ahead of sustainability trends in food retail.
Weis Markets has just opened a new store in Randolph, N.J., that was built with multiple sustainability measures, including the company's first CO2 refrigeration system, which significantly reduces its carbon footprint and overall energy use. The company also incorporated LED lighting to reduce electrical needs; low-flow devices to support water conservation efforts; energy control through demand response programs to reduce power usage during peak days and to reduce the store's load on the power grid; and enclosed refrigeration cases to reduce energy use as well as advanced refrigeration technologies to reduce refrigerant use by 60 percent when compared to conventional systems.
Weis Markets' dedication to an ever-growing sustainable business dynamic demonstrates the ever-growing demand for retailer sustainability. Big name retailers, such as Kroger and Starbucks, as well as another northeastern grocery chain, Meijer, have all announced their various goals within their sustainability plans within the next few years.
In May of this year, the Chairman and CEO Jonathan Weis unveiled a store upgrade plan for 2018, which includes supply chain enhancements and IT upgrades, during the company's annual shareholder meeting at its Pennsylvania headquarters. The supermarket chain plans to pilot online grocery delivery, which would build on its current click-and-collect service.
"In 2018, we will also test an online ordering delivery service," Weis said. "While we are a brick-and-mortar operator, we know there is a market for these services. We are in the business of constantly offering our customers more choices and options."
Last year, Weis Markets saw sales rise 10.5% year over year to $3.5 billion, while net income and earnings per share grew by double digits. Weis said the company's fiscal 2017 cash flow benefited significantly from the Tax Cuts and Jobs Act, and the retailer plans to reinvest tax savings into expansion and development initiatives. The company reported a $49.3 million decrease in deferred income tax for 2017 due to federal tax reform.
The store employs more than 140 full- and part-time associates and features a large produce department, a full-service seafood department with sustainably-caught seafood, a full-service meat department, eight self-checkout scan lanes, a full-service pharmacy and Weis 2 Go Online ordering. This location also will feature an in-store dietitian, the latest addition to the Weis Markets' team of eight registered dietitian nutritionists.
Weis Markets is headquartered near Harrisburg, Pa. It currently operates 205 stores with over 23,000 employees in Pennsylvania, Maryland, New York, New Jersey, West Virginia, Virginia and Delaware.