At Weis Markets, health and wellness gets social
Get great content like this right in your inbox.
Subscribe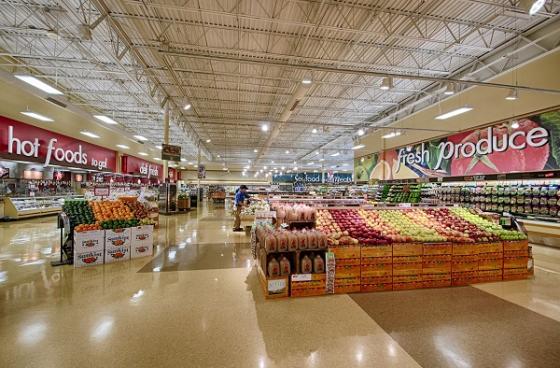 Weis Markets continues to innovate in the fast-growing health and wellness arena, this time by launching a tool that connects customers with store dietitians.
The retailer is expanding the reach of its HealthyBites Magazine by creating an online health and wellness community that connects customers with the Weis Dietitian Team.
The HealthyBites: Nourish Your Life Facebook group is a new forum for Weis dietitians to share nutrition news, healthy living tips, and strategies for meal planning, shopping and cooking tasty recipes. It also provides group members direct access to the dietitians to ask questions and connect with other customers who are seeking healthier lives.
"Our HealthyBites Magazine provides timely food and nutrition information, seasonal recipes and other important tools to help our customers nourish their lives," said Weis Markets Lifestyle Initiatives Manager Beth Stark. "This online community provides us an opportunity to share additional information, and it encourages customers to engage directly with the dietitian team to ask questions, share tips and tricks, and communicate lifestyle change successes that can serve as inspiration for us all."
Content for the HealthyBites Magazine and online community is centered on five key pillars of the dietitian team's "5-to-Thrive" health and wellness philosophy: Nourish your health with foods that make you feel well; Move more to energize your body and mind; Be Health-Minded with an awareness of your health; Connect with supportive people and Renew by making time to relax, renew and rejuvenate.
The online group launched in celebration of National Nutrition Month, a nutrition and information campaign created by the Academy of Nutrition and Dietetics and celebrated annually in March. This year's campaign, "Go Further with Food," reminds consumers to eat healthfully for ongoing energy and to help reduce food lost and waste by planning meals and snacks in advance.
The Healthy Bites: Nourish Your Life community is the latest addition in a robust list of health and wellness initiatives driven by the Weis Markets' growing group of registered dietitian nutritionists. Programs include Nutri-Facts, which features easily-identifiable icons such as Gluten Free, Vegan, Carb Conscious, Good Source of Protein, Heart Healthy and more on the pricing tags of hundreds of foods throughout stores; Mystery Tours, a free in-store nutrition education field trip program for kids ages 2nd through 4th grade; and the recent expansion of their free in-store dietitian services into the Allentown, Harrisburg and Maryland market areas.
The team expects to release additional programming that will guide customers to nutritious plant-based selections, foods that promote brain health and gut-nourishing foods before year's end.
Founded in 1912, Weis Markets, Inc. is a Mid Atlantic food retailer operating 205 stores in Pennsylvania, Maryland, New York, Virginia, New Jersey, Delaware and West Virginia.