03/15/2018
Weis Markets' strategy nets record sales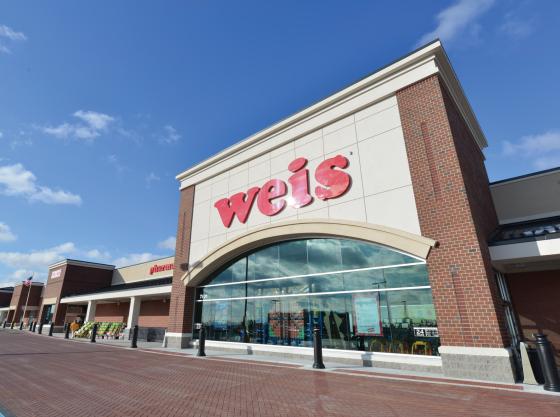 Investments in an improved store experience propelled Weis Markets' sales in the fourth quarter to a new record.
"In 2017, we achieved record sales of $3.5 billion and generated our 15th consecutive quarter of increased comparable-store sales," said Weis Markets Chairman and CEO Jonathan Weis. "During this time, we also worked to efficiently integrate 44 newly acquired stores. We have done much to position our company for future profitable sales growth."
For the 13-week period ended Dec. 30, same store sales increased 1.2%. The company attributed its comparable sales increases in 2017 to continuing price investments, disciplined sales promotions and enhanced customer experience.
Net sales were $883.7 million, versus $925.1 million for the 14-week period ended Dec. 31, 2016. Weis Markets' net income rose a substantial 54.7% to $63.7 million while earnings per share totaled $2.37, which the company attributed mainly to a $49.3 million decrease in deferred income tax courtesy of the recently passed Tax Cuts and Jobs Act.
Weis Markets' year-to-date 2017 sales grew 12.8%, while comps edged up 1.5% when adjusted for the extra week in 2016.
For the 52-week period ending Dec. 30, 2017, the company's sales rose 10.5% to $3.5 billion, versus $3.1 billion for the 53-week period in 2016. Year-to-date net income increased 12.9 percent to $98.4 million, while EPS went up 13 percent to $3.66, from $3.24 last year. As noted above, the rise in net income was spurred by a $49.3 million decrease in deferred income tax due to the enacted Tax Reform. In 2016's fourth quarter, Weis Markets recognized a one-time gain of $23.9 million on the purchase of the 38 Food Lion stores.
Sunbury, Pa.-based Weis Markets operates 205 stores in Pennsylvania, Maryland, Delaware, New Jersey, New York, Virginia and West Virginia.