What Toys R Us did wrong and why CPGs should care
Get great content like this right in your inbox.
Subscribe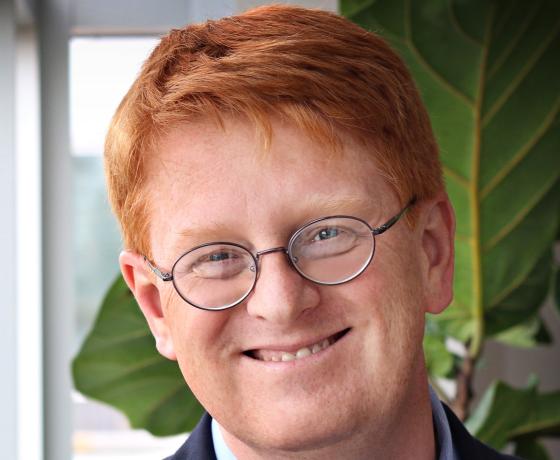 Last week a host of retailers, landlords and real estate and investment firms put in the winning bids at the latest auction of more than 50 Toys R Us properties. From Big Lots and Ollie's Bargain Outlet to furniture retailers Scandinavian Designs and Ashley Furniture, retailers lined up to pick the bones of the one-time category killer. In a nod to the changing face of retail relevance, even Aldi got in on the action.
To understand how Geoffrey the Giraffe ended up in the retail graveyard, you have to go back in time to the creation of Toys 'R' Us. Like so many dominant retail brands of the last century, it was forged in the birth and growth of the baby boom generation. Millions of families were having kids and those families were increasingly more affluent than their parents—which of course, meant more toys.
Huge brands were born to serve the kids of the late fifties, sixties and seventies. From Easy-Bake Ovens and Matchbox cars to Barbie and G.I. Joe, all the characters of our youth spilled out of the TV and onto shelves and underneath the Christmas trees of families from coast to coast. Retailers in the category called it "selling plastic by the pound" and reveled in the growth of licensed toys designed from the latest TV show, movie or pop band.
 As baby boomers grew and became adults, they migrated farther from city centers and into the great wilds of suburbia. Neighborhoods popped up out of nowhere, replicating in great rings around modern America. And for every new neighborhood there was a new strip mall, filled with a new form of retailer: the big box category killer.
These category killers specialized in everything from home products or automotive to discount shoes—and of course, toys. Smaller chains, independents and classic multi-category departments stores alike struggled to compete with the massive selection of the category killers. And so, one by one, the smaller stores closed-up shop, department stores got rid of their non-core departments, and category killers took center stage.  It was the dawn of a new age in retail, and Toys 'R' Us was rising fast.
But there were two big problems brewing—bigger even than Walmart or Amazon would later become— and these problems would change America, childhood and toy retailing profoundly. The first was attitudes towards family size. The second was the destruction of childhood.
Baby boomers were changing everything as they grew up—including the makeup of the typical American family. Boomers weren't having as many kids as their parents, and so the general population stopped replicating itself and family size started to shrink. They also started their families at a later age than their parents, lengthening the cycle of child-to-adolescent-to-adult-to-parent in a way the world had never seen.
Turns out, it was an easy trend to miss. Toys 'R' Us looked at the size of the shopper base (moms) and like CPG marketers, reveled in the opportunities of a baby boom generation moving into full income-generation adult-mode. But they missed a key fact. Yes, moms were the shopper, but kids were the consumer—and there were fewer than ever before. That means at the precise time that Toys 'R' Us was forming into a national powerhouse, their core consumer base was shrinking.
But there was a more insidious threat looming—one the industry and Geoffrey the Giraffe were either unaware of or secretly denying. Kids were also moving into adolescence earlier than ever before.
Where baby boomers played with baby dolls, action figure, Hot Wheels and Barbie until age 10 or 11, their kids were abandoning traditional toys earlier and earlier. As Saturday morning cartoons morphed into Nickelodeon reality TV, pop music moved down into preteen fandom (go Spice Girls), and video games slaughtered traditional play, kids began to ape the behaviors of older tweens and teens at an earlier and earlier age. Childhood took a collective cut almost in half, and slowly but surely Toys 'R' Us started to feel the pressure of a generation that not only wanted to grow-up, they wanted to do it fast.  
Of course, there were other factors in play as well. The category killer model was designed to win on assortment, yet when every product is available everywhere—from other big boxes to online retailers— it's hard for any retailer to stake out their space. And then when Toys 'R' Us got caught in the leveraged buyout craze, they found themselves with debt that was untenable in an environment where the core consumer was shrinking. But blaming Toys 'R' Us management or Walmart or Hasbro or the internet is too easy.  Few retailers will ever face the dilemma of a shrinking consumer base and shrinking interest in your products like the last 20 years have shown for Toys 'R' Us.
Imagine for a second what would happen to your business if the core consumer radically changed their purchase cadence. If babies stopped using diapers at half the normal potty-training cycle, or if moms stopped buying juice boxes and formula before their kids hit age 2. These kinds of consumer adoption/rejection cycles would be disastrous, right? 
It brings the very critical need to distinguish between shopper and consumer into clearer focus. When the shopper is different from the consumer, then we as marketers must keep an eye on both. And often, the invisible consumer in our store is influencing the visible shopper in ways that we might not catch until the trend is well under way.
Take beverage trends, for example. As workplace and classroom wellness grows, many consumers of all ages are rejecting sugary soft drinks for naturally flavored sparkling water, protein and energy drinks. In grocery, trends like this often catch retailers by surprise, and that's why ongoing shopper research is important: Who is the shopper buying for? What is their family asking for? How does what their family wants match what the shopper wants?
Ongoing dialogue with our customers is the key to catching these trends early enough to shift and adjust to changing needs. Because no one wants to end up like Geoffrey—a bewildered giraffe with a Peter Pan syndrome no kid wants to catch.
I for one say a silent prayer for Toys 'R' Us... and for childhood itself. Rest in peace, Geoffrey.