What's Really Going on with American Consumers?
Get great content like this right in your inbox.
Subscribe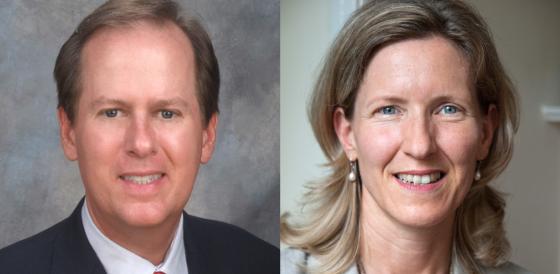 Too many retailers are shutting down: 2019 just hit its halfway point, but already the number of planned retail store closings has exceeded the total for all of 2018.
How can retailers prosper rather than shutter? It starts with knowing the pulse of their lifeblood: the ever-changing consumer.
Over the past year, The Conference Board Consumer Confidence Index for the United States, based on a postal survey of more than 2,500 U.S. consumers, has recorded record high levels of confidence among Americans. But, it has also shown volatility. Confidence slipped in June, for example, possibly because of the unsettled and escalating trade dispute with China.
We also have findings from a quarterly global survey, The Conference Board Global Consumer Confidence Survey, which covers 32,000 households worldwide in 64 countries and is conducted in collaboration with Nielsen. It's a unique survey in that it doesn't just gauge consumer confidence around the world at the same point in time every quarter, but also asks consumers about their spending and saving patterns and biggest concerns. This information helps to paint a richer picture of consumers' preferences, their mindset, and how they spend—and don't spend—their money.
Based on the insights we have on U.S. consumers from this global survey, we can add additional color around the still high, yet unstable confidence levels of American consumers. Here are some takeaways for retailers.
1. America's consumers are confident but cautious.
According to our survey, more Americans are putting their extra cash into savings and paying off debt, and fewer plan on taking a chance with investments in stocks and mutual funds. 
Still, U.S. consumers feel more confident than most of their foreign counterparts – a trend our global survey made clear. Compared to the first quarter, Americans grew more positive about future job prospects as well as their personal financial situation. They're also more enthusiastic about this being a good time to spend. And as of late, they have been opening their wallets, fueling three months of solid retail sales.
The bottom line: Optimistic but cautious consumers await. Retailers may have a shot at loosening shoppers' purse strings, but only if the goods or services they provide are innovative and compelling.
2. The home is the new hangout.
Americans spend more time at home these days. That's no surprise given the rise in shopping online, working from home, and using streaming video services like Netflix and Hulu.
Our global survey confirms the growing premium U.S. consumers place on the in-home experience. Compared to late 2018, consumers who say they plan to save report that they're cutting back less on in-home entertainment and its perfect complement: take-out meals.
Retailers can avail themselves of two opportunities in the homebody trend: First, they can develop new and better creature comforts and services to keep these consumers enjoying their time at home. And second, to draw people out of the homes and into stores, they must offer an experience that can't be provided online. Microsoft, for example, offers in-store coding and data privacy workshops. Athleisure brands Athleta and Lululemon host fitness classes at their stores. It's all about the experience.
3. Big-ticket indulgences can wait.
When it comes to making big purchases including new tech products and home improvements, Americans have become more hesitant. Part of the reason could be their vow to save, or simply that they're not seeing much innovation in these categories.
Given consumers' reluctance, retailers will have to double down on innovation – especially when it comes to buying new technology. One idea beyond new devices is to break up large tech expenses into routine, bite-sized payments – for example, for regular hardware upgrades or by offering complimentary services. Apple's recently released news service, for instance, charges a monthly fee for digital access to magazines and newspapers.
4. They'll fork over plenty for convenient and quality food.
U.S. consumers' food budgets aren't on the chopping block – at least for now.
Their concern about rising food prices has continued to drop. Compared to the past quarter, fewer report switching to cheaper grocery and alcohol options to cut expenses, possibly due to increased shopping at discount stores such as Aldi, Lidl, and Trader Joe's, which offer quality groceries at a good price. And as mentioned earlier, consumers are happy to spend on convenience, like take-out or delivered food.
So what could cloud the outlook of consumers?
Retailers looking to the second half of 2019 should keep an eye on some factors: A heightened U.S.-China trade dispute could mean more consumer-focused tariffs. They have thus far largely been exempted, as most tariffs have been imposed on industrial equipment and business machinery, but the June escalation in tensions appears to have shaken consumers' confidence. And while the economy has produced a steady stream of jobs, any softening could hurt job creation – and with it, consumers' appetite for spending. Finally, retailers should watch gas prices which have been on the lower end the last few months. Any spikes could dampen consumers' budgets.
Americans are still ready to open their wallets, and they seem particularly receptive to offerings that provide convenience and to products, services, and experiences that enhance daily life With the right incentives, Americans are willing to spend and the economy can continue to grow at a decent pace.
Steve Odland is president and CEO of The Conference Board, and former CEO of Office Depot and AutoZone; Denise Dahlhoff is a senior researcher in consumer research at The Conference Board.