What's in Walmart's wallet now?
Get great content like this right in your inbox.
Subscribe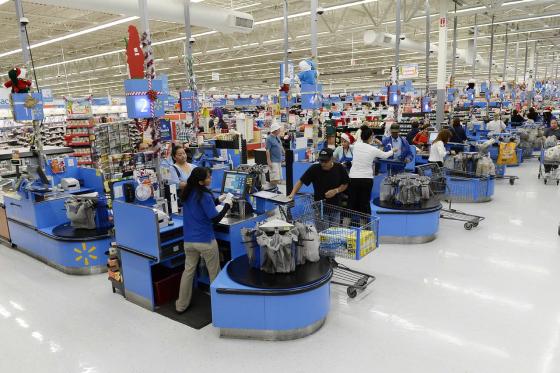 Walmart and Capital One inked a major credit card deal that the companies said resulted from their common goal of transforming the way customers are served through digitally-led innovations.
Walmart and Capital One announced that the companies have entered into a new, long-term credit card program agreement. Under the terms of the agreement, Capital One will become the exclusive issuer of Walmart's private label and co-branded credit card program in the U.S. beginning Aug. 1, 2019.
The news comes shortly after Synchrony Financial, which issues a variety of store-branded credit card products, announced that it will not be renewing its contract with Walmart. In response to the decision from Walmart to not renew with Synchrony, the bank is reportedly considering selling the $10 billion worth of card balances from its partnership with Walmart to Capital One.
"We were unable to reach terms that made economic sense for the company and our shareholders," said Synchrony. "We're going to focus in areas of our business where there's significant growth potential and more attractive returns over time."
Capital One and Walmart said the new relationship combines Walmart's size, scale and leadership in omni-channel retailing with Capital One's long-standing position as a technology leader within the retail financial services market. By leveraging their respective technology platforms and individual capabilities, Walmart and Capital One said they expect to offer highly innovative, digitally-enabled credit card products that deliver great value to customers and an exceptional cardholder experience.
Details on the features and benefits of the new credit products weren't immediately available. Walmart said it will provide additional information in the coming months regarding the anticipated transition to the new card program in 2019.