10/06/2017
Why it's time to fire your CIO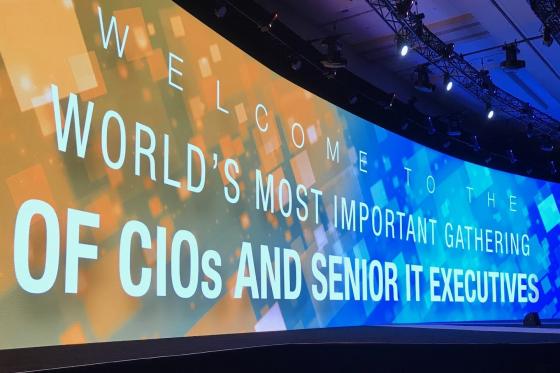 The title of Chief Information Officer is no longer applicable in retail thanks to responsibilities vastly different than a decade ago and expectations of further change, according to a landmark survey from Gartner.
The big shift in the CIO role involves a transition to a role as revenue creator and exploiter of data from a position focused on project delivery, expense control and engineering processes, according to Gartner. The leading research and consulting firm also identified increased demands related to cybersecurity and artificial intelligence as the top ways the CIO job will continue to change.
These insights were revealed in Gartner's most recent CIO survey presented at the firm's Symposium/ITxpo held Oct. 1-5 in Orlando. The massive survey included 3,160 CIO respondents from 98 countries across all industry sectors. Roughly 5% of respondents were from the retail industry.
"The CIO's role must grow and develop as digital business spreads, and disruptive technologies, including intelligent machines and advanced analytics, reach the masses," said Andy Rowsell-Jones, Vice President and Distinguished Analyst at Gartner. "While delivery is still a part of the job, much greater emphasis is being placed on attaining a far broader set of business objectives."
Because the nature of the job has changed and will continue to change, the question was put to the CIOs and IT executives in attendance whether their company would hire them today if their position was vacant. It is a fair question and source of introspection on the part of 7,500 attendees coping with onrushing digital challenges and heightened expectations regarding data-enabled value creation and unrelenting threats.
The survey showed that 95% of CIOs expect their jobs to change or be remixed due to digitalization. While world-class IT delivery management is a given, it will take up less and less of the CIO's time. Respondents believe that the two biggest transformations in the CIO role will be becoming a change leader, followed by assuming increased and broader responsibilities and capabilities. Inevitably, the job of CIO will extend beyond the traditional delivery roles to other areas of the business, such as innovation management and talent development.
The survey also showed that a majority of CIOs say that technology trends, specifically cybersecurity and artificial intelligence will significantly change how they do their jobs in the near future. Cybersecurity continues to threaten the global landscape in 2018, and 95% of CIOs surveyed said they expect cybersecurity threats to increase and impact their organization.
"In response to these concerns, the survey found that digital security ranks high on the CIO agenda as 35% percent of respondents said they have already invested and deployed some aspect of digital security, and 36% are in the process of planning to implement some form of digital security," said Rowsell-Jones. "CIOs are also increasingly adopting AI in their organizations. Predominantly, AI is being used initially, either to boost the customer experience or to fight fraud."
CIOs surveyed rank AI, followed by digital security and the Internet of Things (IoT), as the most problematic technologies to implement. The big reason why is that these technologies, particularly AI, demand new skills which are in short supply. Another key finding was that CIO's listed as their top 2018 priority driving revenue with digitized products and services.
"CIOs are on the road from digital experimentation to digital scaling," said Rowsell-Jones. "However, a wall exists between those early digital experiments and pilots, and those that have achieved digital scale. Perhaps the biggest brick in that wall is organizational culture. CIOs need to identify the cultural behaviors that currently exist and what the future state vision is. In doing so, they must recognize existing cultural strengths and position cultural change as 'the next chapter,' rather than a massive overhaul, to respect employees' contributions and invite them to come along on the journey."
The evolution of the CIO role is also evident in expectations around innovation and transformation. When asked about their success criteria, top CIOs report they are already close to the ideal split where more focus of their performance metrics is on business outcomes rather than IT delivery. The survey found that CIOs are spending more time on the business executive elements of their jobs compared with three years ago. In fact, CIOs from top performing organizations are spending up to four days more on executive leadership. The more mature an enterprise's digital business is, the more likely the CIO will report to the CEO.
In a change from previous surveys, respondents were asked to name the top differentiating technologies (in previous years they were asked about investment levels). Business intelligence and analytics still retain the top spot on the list, with top performers most likely to consider them strategic.
"This new focus represents an opportunity for the CIO to become more deeply involved in this differentiating technology," said Rowsell-Jones. "Data and insight drive the creation, delivery and life cycle of digital products and services. Flow of information in the context of user interactions leads to better engagement and value creation for all parties. Analytics connect the CIO and the IT organization to far-flung parts of the organization where they can cultivate new relationships."