Why Lowe's is closing stores
Get great content like this right in your inbox.
Subscribe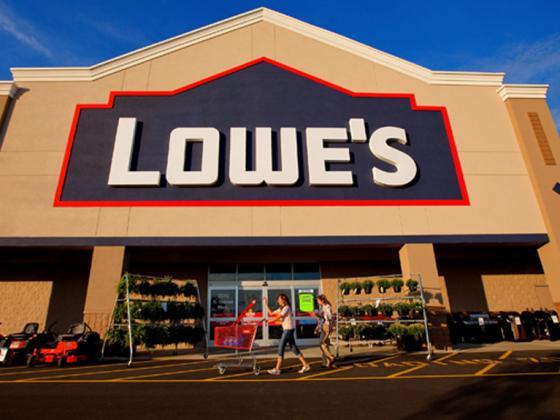 Lowe's is sharpening its focus on its thriving core business by selling off one of its units, cutting down on inventory, and naming another new top executive.
In its first fiscal report under new Chief Executive Officer Marvin Ellison, the company laid out a number of measures it plans to take to improve its business, including exiting its Orchard Supply Hardware business, which the company bought for $205 million in 2013. The company says the decision was made in order to "focus on its core home improvement business" and that it plans to close all 99 of these hardware stores - located in Oregon, California and Florida - by the end of the year.
"We posted solid results this quarter by capitalizing on delayed spring demand," said Ellison, Lowe's new President and Chief Executive Officer. "We are committed to driving even stronger performance in the future by sharpening our focus on retail fundamentals and by limiting any projects and initiatives that take us away from our core mission of being a great omni-channel home improvement retailer. I would like to thank our associates for their hard work and commitment to the company."
Total sales at Lowe's during the 13 week second quarter ended Aug. 3 increased by 7.1 percent to $20.89 billion compared to 19.5 billion during the 14 week second quarter the prior year. Same-store sales in the U.S. were a positive 5.2 percent, below the Wall Street estimate of 5.3 percent. Lowe's earned $1.52 billion, up from $1.42 billion in the same quarter a year ago. Lowe's said adjusted for certain items, earnings per share surged 31.8 percent for the quarter to $2.07 a share.
This summer, Ellison announced a major shakeup in Lowe's executive ranks, by eliminating a number of positions, including chief operating officer and chief customer officer, and responsibilities formerly under these jobs were assumed by new senior leaders who report directly to Ellison. Donald E. Frieson assumed the role of Chief Operating Officer for Lowes' after working with Walmart for 19 years and most recently served as Chief Operating Officer at Sam's Club, a division of Walmart, where he was responsible for all club operations, including supply chain for more than 650 locations in the U.S. and Puerto Rico.
The company also recently announced the appointment of David M. Denton as Executive Vice President, Chief Financial Officer. Denton currently serves as Executive Vice President and Chief Financial Officer of CVS Health and will join Lowe's shortly after the closing of the CVS acquisition of Aetna, which is expected in the second half of 2018. 
The second quarter report also revealed that the company will "aggressively rationalize store inventory," which includes cutting back on lower-performing goods and investing in fast-selling items, Ellison said in a statement.
As of Aug. 3, Lowe's operated 2,155 home improvement and hardware stores in the United States, Canada and Mexico representing 215.3 million square feet of retail selling space.