Why Walmart is looking more like a bank
Get great content like this right in your inbox.
Subscribe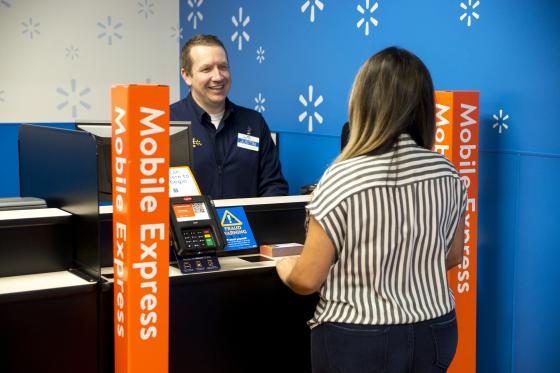 Walmart is cultivating a new revenue stream by expanding its money transfer services to the rest of the world.
The company is teaming up with Moneygram to launch Walmart2World, allowing the retailer to tap into the $138 billion remittance market. The new service gives Walmart a chance to cash in on the market for cross-border payments, fueled by an increasingly digital economy.
Four years ago, Walmart stepped into the money transfer business with its domestic service Wallmart2Walmart, which according to the company has saved customers nearly $700 million.
"We think sending money should cost the same regardless of where you send it; that's why we've designed a brand new global wire service to send money to 200 countries with a consistently low fee," said Kirsty Ward, vice president, Walmart Services. "There are millions of people sending money around the world to help loved ones with everyday needs or in times of emergency. Walmart2World, Powered by Moneygram helps customers get money to family and friends across the world in minutes, and the new low fees mean more of their hard-earned cash goes where it's needed most."
Slated to launch in all of the chain's 4,700 U.S. stores this month, Walmart2World differs from other global wire services in three key respects:
Flat Pricing: Regardless of the locations of the sender or the receiver, the fees for Walmart2World are the same: $4 to send up to $50, $8 to send $51 to $1,000, and $16 to send $1,001 to $2,500. Other international transfer services charge to transfer money based on where the sender and/or receiver are.
More Competitive Exchange Rates: Walmart is committed to ensuring that customers using Walmart2World receive a more competitive foreign exchange rate. The service's low fees, combined with these exchange rates, offer greater value for international money transfers.
Delivery in Minutes Worldwide: While other international wire services can take as long as three days, Walmart2World will deliver funds in 10 minutes or under, whether the receiver chooses to collect the money at a MoneyGram agent location or through an international bank or mobile wallet account.
As well as saving money, customers who use Walmart2World can save time by using Mobile Express Money Services in the Walmart App. After a quick one-time setup, customers can start a money transfer via the app, and then, at the store, fast-track through the Mobile Express Lane to complete the transaction. Receipts and transaction details are saved electronically, helping to make subsequent transfers even faster and easier.
"Walmart2World is a powerful platform that allows customers to send money from Walmart in the U.S. to any MoneyGram agent location in 200 countries," said Alex Holmes, CEO of Dallas-based MoneyGram. "The new product demonstrates our shared commitment to ensuring our customers receive the financial services they depend on at an outstanding value." 
The two companies have additionally renewed for two more years their long-term agreement to offer all MoneyGram products and services at Walmart.
"For nearly two decades, MoneyGram and Walmart have successfully worked together to offer convenient and affordable financial services to our customers," noted Holmes "The launch of [Walmart2World], along with the many other innovative initiatives MoneyGram and Walmart have built together, reflects our shared commitment to offer our customers high-quality financial services they can depend on at a great value."
Customers can also still use MoneyGram at Walmart to transfer money to recipients in the United States and to send payments to thousands of companies with MoneyGram's Bill Pay Service.
In other Walmart news, CNBC and other outlets have reported that the Bentonville, Ark.-based mega-retailer is considering acquisitions of both health care provider Humana and online pharmacy PillPack.
Walmart operates 11,700 stores under 65 banners in 28 countries, along with ecommerce websites, employing about 2.3 million associates globally.