99 Cents Only food sales surge in Q3
Get great content like this right in your inbox.
Subscribe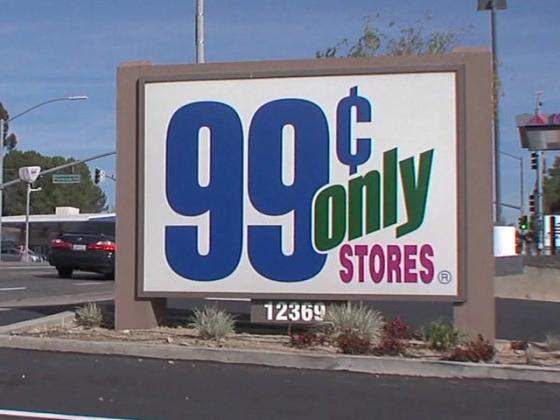 Shoppers looking for deals on fresh food and other consumables packed 99 Cents Only Stores during the third quarter.
The discounter increased same store sales by 11.3% in the period ended Oct. 27. Net sales increased to $553.6 million, up 10.7% compared to the prior year. The company narrowed its net loss to $27.1 million, compared to a net loss of $37 million in the prior year. 
"Our results in the third quarter highlight our ongoing success in executing our turnaround plan and the strong operating momentum that continues to build at 99 Cents Only Stores," said Geoffrey Covert, President and Chief Executive Officer. "I am proud of our top line performance, which drove improved profitability.  Net sales for the third quarter were $553.6 million, up 10.7% over the same period last year. On a same-store basis, sales increased 11.3%, resulting from a 5.1% increase in transaction count and a 5.8% increase in basket. Similar to recent periods, the sales growth in the quarter was driven by our ongoing emphasis on providing higher-quality merchandise, including our above $1 items and fresh offerings, as well as a better in-stock position and overall improvements in the customer shopping experience."
99 Cents only has been revamping stores and adding more fresh food in an effort to attract cost conscious grocery shoppers.
The company opened one new store during the third quarter of fiscal 2018. As of the end of the third quarter of fiscal 2018, the company operated 391 stores, all in Western states.
The company is reiterating the following previously issued outlook for fiscal 2018:
Positive same-store sales growth
Year-over-year decrease in net loss and an increase in Adjusted EBITDA over the same period
The retailer expects to open two new stores in the first quarter of fiscal 2019. The company expects to close four stores by the end of fiscal 2018.