AAFES boosts commitment to hiring veterans
Get great content like this right in your inbox.
Subscribe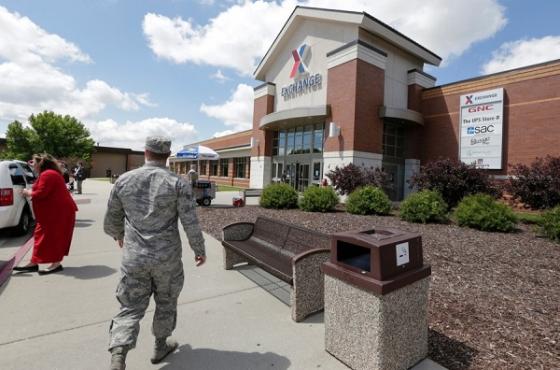 The Army & Air Force Exchange Service has set a goal to hire 50,000 veterans and military spouses by 2020.
"We are on a mission to welcome home our American heroes and our military spouses," said Exchange Director/CEO Tom Shull. "Their commitment is our commitment. That's why the Exchange will hire an additional 16,000 veterans and military spouses to hire 50,000 former service members and military spouses by 2020."

Shull unveiled the initiative at the Exchange's annual conference for general managers and main store managers in Frisco, Texas.
In all, approximately 35,000 associates work for the 122-year-old Department of Defense retailer at its department stores, convenience stores, malls, restaurants, theaters and other operations around the world to make life better for Soldiers, Airmen and military families. 
The commitment comes as the Exchange made U.S. Veterans Magazine's Best of the Best Top Veteran-Friendly Companies and Top Government and Law Enforcement Agencies lists, the fifth year in a row the magazine recognized the Department of Defense retailer in both categories.
Since 2010, the Exchange has hired more than 1,100 Wounded Warriors.
"Exchange associates share a special bond with service members as 85 percent have a military connection," Shull said, "They've served in the Armed Forces, or are the parent, spouse or extended family member of someone who is wearing or has worn our country's uniform. The Exchange puts a lot of stock in hiring Veterans and military spouses. They understand what the Exchange means and what we do for those who serve."
Based in Dallas, the Army & Air Force Exchange Service provides goods and services at exclusive military pricing. The Exchange operates 3,500 facilities consisting of department stores, convenience stores, gas stations, restaurants, theaters and specialty stores on military installations in all 50 states, five U.S. territories and 33 countries. It is the 56th largest retailer in United States.