Aldi just became an even scarier competitor
Aldi already has a compelling business model but it just improved its growth outlook thanks to an agreement with Nielsen that will help the discount grocer better understand shoppers.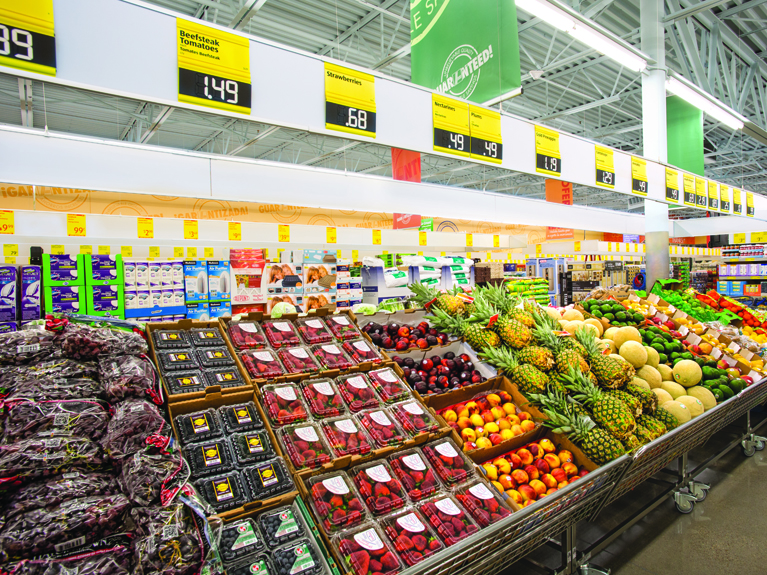 Nielsen and Aldi announced an expanded multi-year relationship that includes integrated analytics data around shopper panel, custom retail analytics and advertising effectiveness. The agreement makes Nielsen Aldi's preferred data and analytics provider, covering the fast-growing retailer's nearly 1,700 stores in 35 states.
"We are continually creating a better grocery store for our customers," said Scott Patton, Vice President of Corporate Buying at ALDI. "We selected Nielsen for its differentiation of consumer and retail data in the marketplace, so we can continue to focus on doing what we do best – save people money on their grocery bills."
The announcement comes as Aldi embarks on its most aggressive expansion and remodeling program ever. Earlier this year, Aldi said it planned to spend $1.6 billion to remodel 1,300 stores by 2020. More recently, the company said it would spend $3.4 billion to expand to 2,500 stores by the end of 2022, making it the third largest U.S. grocer by store count.
"We're growing at a time when other retailers are struggling," Aldi CEO Jason Hart said when the expansion announcement was made. "We are giving our customers what they want, which is more organic produce, antibiotic-free meats and fresh healthier options across the store, all at unmatched prices up to 50 percent lower than traditional grocery stores."
Because of its growth, Nielsen Executive Vice President of U.S. Retail Services, Rob Hill, said the company needs access to increasing amounts of effective shopper and advertising data.
"We are humbled and proud that Aldi selected Nielsen as its strategic partner and look forward to supporting Aldi's growth and expansion initiatives within the U.S. market," Hill said.