Amazon launches meal kit service
The company has filed for a trademark for a service that touts, "We do the prep. You be the chef," and is already selling kits to select customers in the U.S.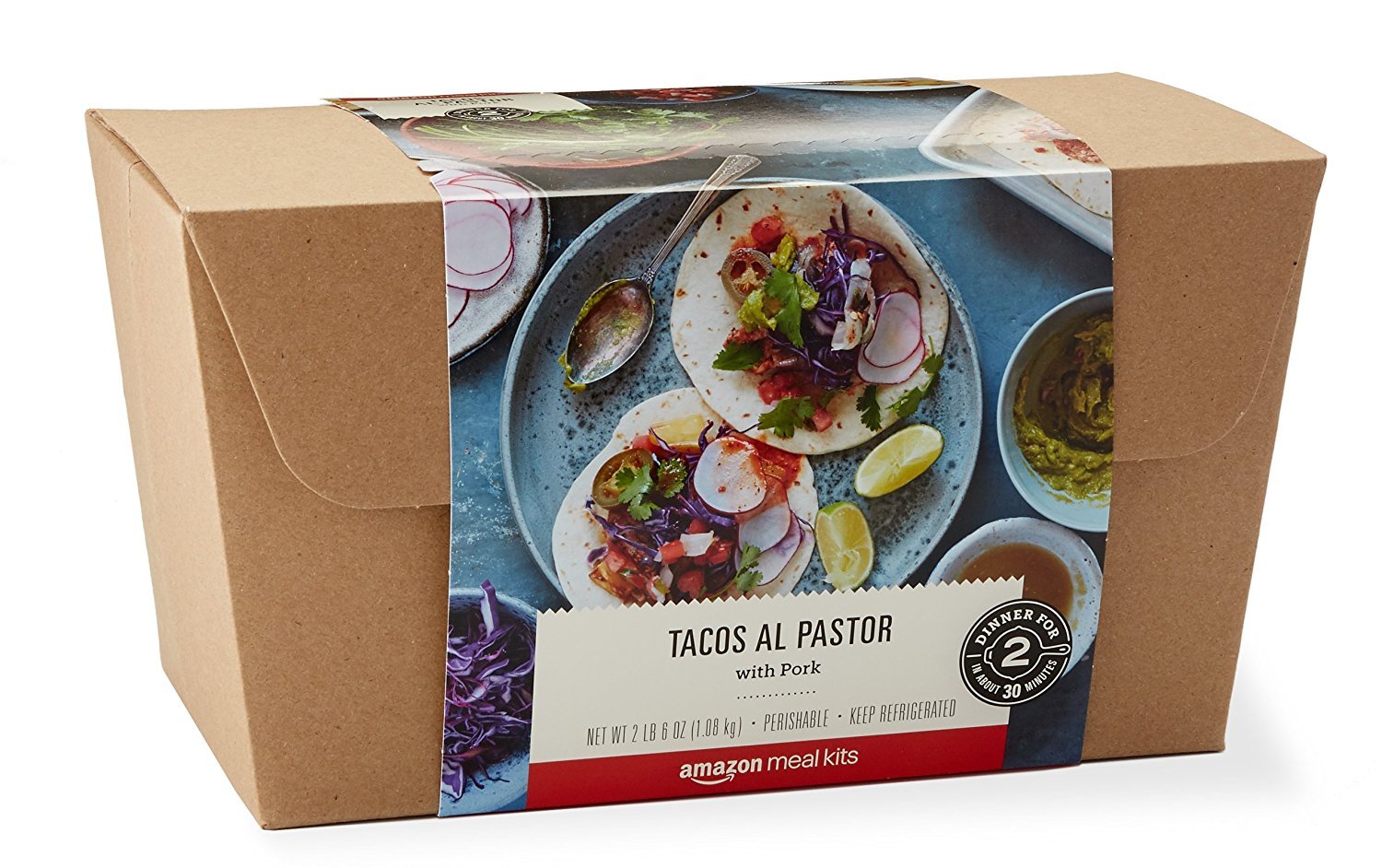 The meal kits are available through Amazon's $14.99 a month grocery service, AmazonFresh.
Amazon filed a trademark application on July 6 for "prepared food kits" as it looks to take on the likes of HelloFresh, Blue Apron, and others.
The filing said it will deliver "prepared food kits composed of meat, poultry, fish, seafood, fruit and/or ... vegetables and also including sauces or seasonings, ready for cooking and assembly as a meal; Frozen, prepared, and packaged meals consisting of meat, poultry, fish, seafood, fruit and/or vegetables; fruit salads and vegetable salads; soups and preparations for making soups." The frozen, prepared and packaged meals/food kits will consist "primarily of grains, rice, noodles, pasta or bakery products."
The trademark filing also mentioned a customer loyalty reward program.
Stock in Blue Apron plummeted around 11% on Monday as investors learned that Amazon plans to start directly competing with meal delivery companies.