Amazon throws Kohl's a holiday lifeline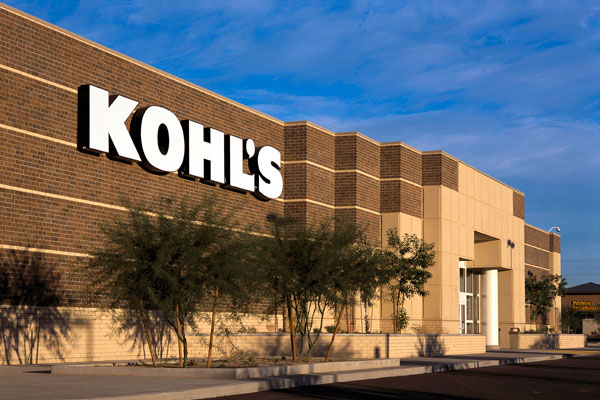 The Kohl's deal with Amazon to handle returns for the online retailer brings the war time proverb "the enemy of my enemy is my friend" to life in the retail industry.
Eighty-two Kohl's stores in Los Angeles and Chicago will process returns for Amazon customers beginning in October. Amazon customers returning product at Kohl's stores get to park in dedicated spaces near store entrances and they don't have to worry about repacking their returns because Kohl's employees will handle the packing and shipping.
What Kohl's gets out of the arrangement is the benefit of increased customer traffic from Amazon shoppers who may find the option of returning to Kohl's appealing. The only way Kohl's wins in the arrangement is if it can convert a meaningful percentage of customers making returns to in-store shoppers.
"This is a great example of how Kohl's and Amazon are leveraging each other's strengths – the power of Kohl's store portfolio and omnichannel capabilities combined with the power of Amazon's reach and loyal customer base," said Richard Schepp, Kohl's Chief Administrative Officer.
He characterized the deal as unprecedented and innovative but he could have added risky and desperate. That's because the moves comes ahead of a holiday season that promises to be intensely competitive for mid-tier department stores such as Kohl's, J.C. Penney, Macy's and Target who have been struggling with declining customer traffic as apparel purchases shift online.
These retailers are in the fight of their lives for customer traffic and Amazon is a huge reason why as its apparel business, like many of its other businesses, has outpaced overall industry growth. By partnering with Amazon, Kohl's hopes to derive a benefit from the pain Amazon is inflicting on the overall retail industry and the department store channel in particular.
The deal poses operational risk and would appear to add to cost for Kohl's because there are no restrictions on the types of products Amazon shoppers can return, which Kohl's employees are responsible for repacking. For Kohl's to benefit the most from the arrangement, it needs to handle a large volume of return customers and persuade a large number of those customers to make an in-store purchase.
If the experiment proves successful, Kohl's have 1,154 other stores where it could makes sense to add the service and Amazon has been known to move quickly. The deal involved with returns at the 82 Los Angeles and Chicago store was announced less than two weeks after Kohl's said it would offer an Amazon smart home experience at 10 stores in the same markets. At those locations the Amazon returns area will be integrated into the Amazon department.