08/20/2018
Canadian Prime Minister shows Amazon love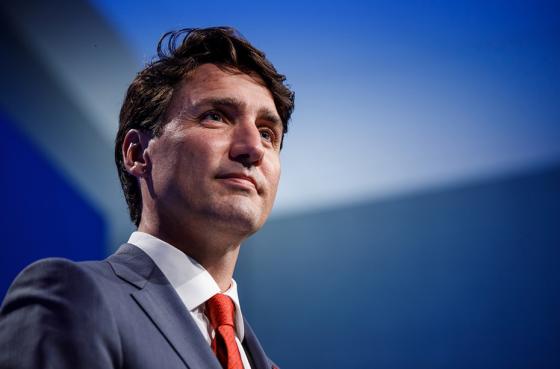 Amazon has been building fulfillment centers throughout the U.S. at a feverish pace and hiring thousands of new workers along the way, helping reduce the nation's unemployment rate in the process. Rather than commend the company for its economic development impact, President Donald Trump has a running feud with Amazon and its founder Jeff Bezos who also owns the left-leaning Washington Post newspaper. Trump has offered harsh words for Bezos, the Post and Amazon on Twitter the past 18 months.
Meanwhile, north of the border, Canadian Prime Minister Justin Trudeau did the unthinkable – to Trump anyway – by visiting the site of one of Amazon's new fulfillment centers in Ottawa on Aug. 20.
"I am thrilled that Amazon has once again chosen to invest in Canada, and build its next fulfillment center in Ottawa. This new center will create over 600 good, middle class jobs for Canadians while further establishing Canada as a hub of tech and innovation," Trudeau said in a statement.
The new fulfillment center, Amazon's eighth in Canada, measures roughly one million square feet and will result in the creation of 1,500 construction jobs in addition to the 600 full time jobs, according to Trudeau's office. Amazon already employs 7,000 people in Canada and the nation's unemployment rate is at its lowest level since the 70's, according to Trudeau's office.
Trudeau may not have tweeted about his visit, but the Canadian Prime Minister is every bit as political as his U.S. counterpart. He highlighted that Canada has the fastest-growing economy in the G7, is a top destination for businesses to invest, grow and create jobs – and Toronto is in the running as a location for Amazon's second North American headquarters.