Costco does it again, sales to top $150B
Get great content like this right in your inbox.
Subscribe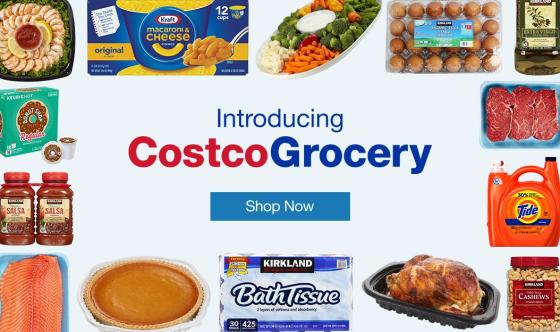 Same store sales at Costco's U.S. locations increased 7.8 percent (excluding fuel) and e-commerce sales increased 26.2 percent during the company's fourth quarter ended Sept. 2. The strong results pushed Costco's total sales up 5 percent to $43.4 billion even though the company's recently ended fourth quarter had one fewer week than the prior year. The company also noted that fourth quarter traffic increased 4.9 percent and average transaction size was up 4.4 percent, but only a little more than 2 percent if the effects of foreign exchange are excluded.
Regarding e-commerce, Costco's Chief Financial Officer, Richard Galanti, told analysts during a conference call that Costco is executing its value proposition online just as it does in warehouses.
"We continue to deliver great values for our members and we continue improving and slightly expanding our offerings, including some new brands and higher end brands," Galanti said. "We continue to improve the member experience as well. Our site traffic, conversion rates and orders all improved year-over-year."
He described online grocery initiatives executed by third parties such as Instacart and Shipt as "growing nicely," but still a very small part of total company sales.
"In terms of online two day grocery, which is the dry side, we're generating sales in all 50 states, including the six states where no physical Costcos are present," Galanti said.
Another major bright spot for Costco is that member satisfaction remains high as evidenced by renewal rates and members' willingness to upgrade to the company's premium membership level. The renewal rate in the U.S. and Canada increased to 90.4 percent from 90.1 percent and internationally the renewal rate increased to 87.9 percent from 87.5 percent at the end of the prior quarter.
Profits for the quarter increased to slightly more than $1 billion, or $2.36 a share, compared to $919 million or $2.08 a share during the prior year's fourth quarter. Full year revenues increased to $141.6 billion from $129 billion and net income increased to $3.1 billion from $2.68 billion.
In addition to improved productivity at existing warehouses, Costco's top line results were aided by the addition of 21 net new locations, 13 of which were added in the U.S. In the coming year, Costco plans a net increase of slightly more than 20 warehouses and about three fourths will be located in the U.S.
Casting a shadow over the impressive figures was the disclosure that its 10-K filing would report a material weakness in internal control. The company said the filing would not be delayed and that the weakness, "relates to general information technology controls in the areas of user access and program change-management over certain information technology systems that support the company's financial reporting processes. The access issues relate to the extent of privileges afforded users authorized to access company systems."
Costco ended its 2018 fiscal year with 762 warehouses in operation, including 527 in the United States and Puerto Rico, 100 in Canada, 39 in Mexico, 28 in the United Kingdom, 26 in Japan, 15 in Korea, 13 in Taiwan, 10 in Australia, two in Spain, one in France and one in Iceland. The world's leading warehouse club retailer also operates e-commerce web sites in the U.S., Canada, the United Kingdom, Mexico, Korea and Taiwan.