10/15/2018
CVS is trying to become a disruptive force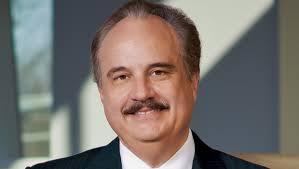 CVS Health Chief Executive Officer, Larry Merlo, is trying to make sure that CVS stays ahead of Amazon's desire to insert itself into the realm of health care, according to CNBC. 
According to CNBC, Merlo says he does worry about how CVS can meet the needs of its customers, he said Monday in an interview with David Rubenstein, President of the Economic Club of Washington, D.C. The company spends a lot of time listening to its customers to understand what they're not happy about and filling their unmet needs, he said.
"So that's what we focus on as an organization, with the goal being: Don't leave any white space for Amazon to disrupt," Merlo said.
Amazon bought its way into the prescription drug delivery business with a $1 billion acquisition of online pharmacy company PillPack. The move spooked Wall Street and shaved about $12.8 billion in market value from drugstores CVS, Walgreens Boots Alliance and Rite Aid.
PillPack sorts a person's medicines into clear pouches with labels explaining what's inside and when the person should take them. Merlo said it's a "very niche product" since it's designed for people with chronic conditions who take multiple drugs every day.
CVS offers a similar sorting product called ScriptPath.
"We have that capability today," Merlo said. "And listen, with the acquisition of PillPack, there's nothing proprietary about their technology. It's off the shelf."
According to CNBC, CVS is trying to become a disruptive force itself with its roughly $69 billion acquisition of health insurer Aetna. With the deal, CVS wants to manage chronic conditions such as diabetes at its MinuteClinics. They also want to steer people into these walk-in clinics and away from more expensive sites such as emergency rooms.
To read the full CNBC article, click here.