06/29/2018
Home Depot builds omnichannel offering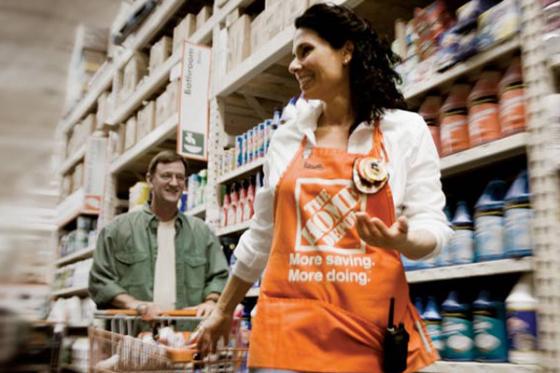 The Home Depot is adding even more omnichannel convenience to its stores.
The company is installing lockers, similar to Amazon Lockers, in all its stores within three years.
 "Customers' expectations with shopping are changing, and they want as many options as you can possibly give them," said spokeswoman Lana Johnston, speaking to USA Today. About 45 percent of Home Depot's online orders are picked up at stores, Johnston says. "The lockers allow us to simplify that process by providing customers with the convenience of self-service and time savings."
Amazon and Home Depot are not alone in installing lockers. 
Walmart is installing what it calls "pickup towers" in stores. Standing 16-feet tall, the orange towers have a video screen where online purchasers simply swipe the order confirmation bar code from their phones. A conveyor belt delivers their merchandise to them.
According to Walmart spokesman Ragan Dickens, Walmart already has more than 250 pick-up towers in stores, which can hold up to 300 items each, and they plan to expand that number to another 450 by the end of 2018.
Read the USA Today article here.