How to make sense of an evolving retail industry
Get great content like this right in your inbox.
Subscribe
Retailers and suppliers looking to understand how their industry is evolving should follow the advice of Jim Whitman.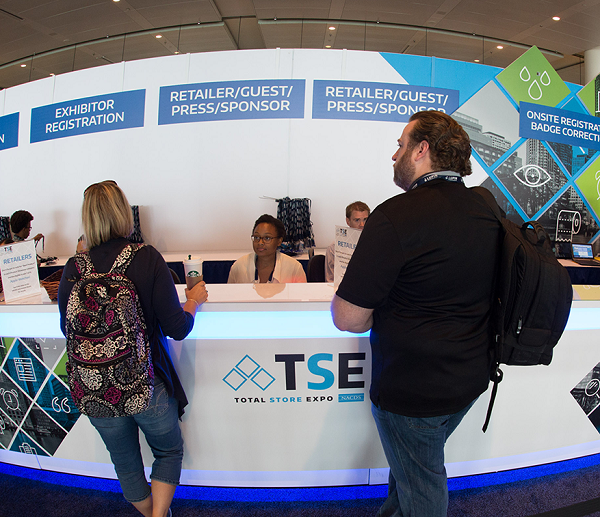 Whitman has seen more change than most during his 40 year career with the National Association of Chain Drug Stores (NACDS). Today, he serves as Senior Vice President of Member Programs and Services with NACDS and leads the trade group's Total Store Expo (TSE). His advice to those in the retail and health care industries NACDS serves is simple.
"Retailers and suppliers need to be at TSE to make sense of what is going on," Whitman said. "You can't afford not to be there."
The "there" in this case is San Diego from August 19-22. That's when Whitman expects about 5,500 people to attend an event that has evolved as much during Whitman's length tenure as the industry served by NACDS and the marketplace in which the organization's member companies operate. That is especially true this year as TSE follows the election of President Donald Trump, Republicans recent inability to make good on campaign promises to repeal and replace the Affordable Care Act and controversy regarding the widespread use of opioids. Combined with all manner of digital disruption and shifting consumer trends in hot categories such as beauty, wellness and natural and organic foods there are an abundance of issue to consume TSE attendees. The diversity of issues is reflected in the TSE program, educational sessions and meeting formats called "Meet the Market" and "Meet the Industry."
Meet the Market is an all day special program designed for exhibitors to introduce their latest products, technology and services to retailers during a series of ten-minute appointments arranged by NACDS. The Meet the Industry concept is different in that it is retailers and other companies presenting to suppliers. For example, this year's roster of industry participants includes Vitamin Shoppe, Rite Aid, Fred's, Boxed Wholesale, Walgreen's, Surescripts, Facebook and Walmart.
To ensure attendees take full advantage of opportunities at TSE, NACDS has created a wide range of resources that aren't typically available to attendees at other trade shows and industry events. For example there are separate resources for retailers and resources for exhibitors landing pages on the TSE site that house digital assets to help both groups have a successful show. NACDS even has webinars available for replay to help attendees get the most out of the event.
"There is a huge amount of resources available to help people be successful that we would like people to take advantage of," Whitman said. "We really want people to understand the breadth of resources that are available and how the resources are organized. The mobile app is a great resource that we recommend everyone download it ahead of the show."
Whitman also highlighted "Insights Sessions" that are focused on broad categories such as pharmacy, the front-end and supply chain and participation from high profile industry leaders. Headlining the business program on the opening day of TSE are Steve Anderson, NACDS President and CEO, Alex Gourlay, Co-Chief Operating Office of Walgreens Boots Alliance and President of Walgreen Co., and Colin Powell, the retired four star U.S. Army General who also served as National Security Advisor and Secretary of State.