07/30/2018
Jo-Ann rebrands, to Joann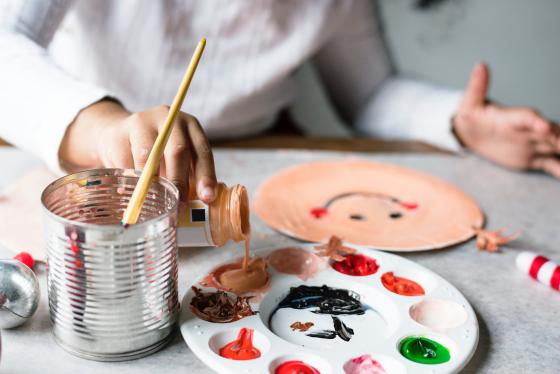 Jo-Ann Fabrics is now simply Joann, as the retailer undergoes a major brand identity revamp.
Along with a name change, the company is adding technology to Joann stores, as well as shopping tools such as apps. According to Adweek, Joann dropped the "Fabrics" from its name to remind current customers and teach old ones that the company is more than just fabric, said Steve Miller Senior Vice President, Marketing and e-commerce at Joann stores.
The changes at Joann are occurring under the leadership of Jill Soltau, President and Chief Executive Officer of Jo-Ann Fabric and Craft Stores, who was recently recognized by Retail Leader as one of retail's top women leaders. Under her leadership, the company has undergone a revitalization of branding and product assortment, expanded digital and omnichannel capabilities, forged partnerships with Girl Scouts of the USA and 4-H Council, and launched a new program called Joann+. The multifaceted program, which offers bulk pricing, direct shipping and discounts, is designed for high-volume customers, including businesses, nonprofit and community organizations, and entrepreneurs.
A new flagship store in Columbus, Ohio, features all these updates, which will be rolled out to Joann's 800 plus stores throughout the fall and into the next year, according to Adweek. There is no major marketing campaign planned around the relaunch, but Miller said the brand will continue to invest in social media, such as Instagram Stories and Pinterest, which have proved successful for them in the past.
It's all part of a brand positioning to remind consumers that the company is more than just a fabric store. Joann plans to rebrand itself to match with competitors such as Michaels and Hobby Lobby, which sell products beyond fabric, said Miller.
"We're not just the place you come the day before Halloween to get your costume fabric, or to get the fabric by the yard for a toga. We're a place for anything you make with your hands. We want people to know that if you want to paint, or make cookies, or knit, Joann is the place for you," Miller told Adweek.
Joann recently acquired an app known as Creativebug, which Miller describes as a "Netflix for DIY." The app enables subscribers can watch DIY classes and tutorials at home, or attend classes at a Joann store. The app allows for tech-savvy customers to find craft ideas and share their completed projects, as well as to locate coupons.
Miller says that there will also be further changes to the look of the Joann stores themselves. The old logo, which was a dark green, has been updated to a brighter green hue. Sections in the store have been given new names, like "Knit It" for the yarn area, or the "Bloom Room" for a space carrying faux flowers.

To read the Adweek article, click here.