06/03/2019
Meet America's fastest growing food retailer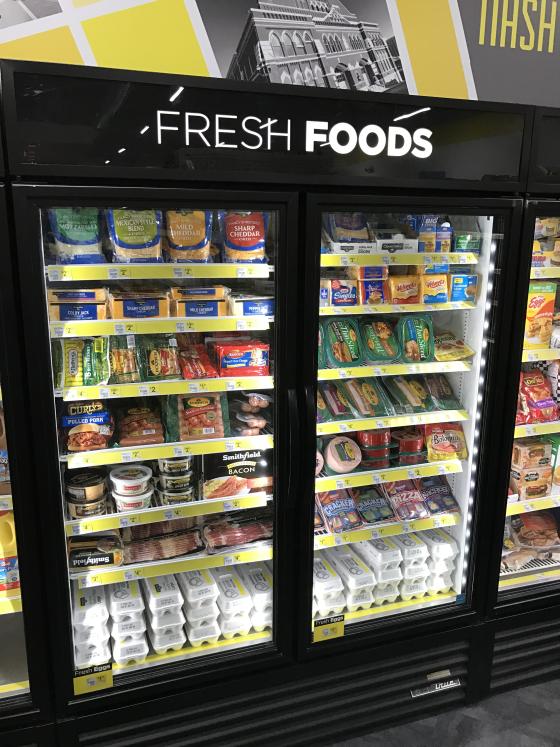 Food retailers have been obsessed with the combination of Amazon and Whole Foods since the combination was announced two years ago. The angst is deserved because Amazon is involved, but it is also disproportionate to the impact the combination has had on food retailing overall. A bigger impact during the same period was caused by Walmart thanks to its greatly improved fresh offering and the rollout of grocery pick up, which has fueled strong same store sales growth and market share gains.
Now another threat bigger than the Amazon/Whole Foods combination is rising to challenge traditional food retailers and it receives relatively little attention. Dollar General has emerged in recent years as a food retailing force with sales greater than the likes of Meijer, Hy-Vee and ALDI. What's more, Dollar General in the next few years will become a much larger player worthy of the distinction of America's fastest growing food retailer. Here are five reasons why:
Dollar General's already massive footprint is getting bigger and it continues to gain share in food and consumables categories. Consumable represented 77.5% of total 2018 sales of $25.6 billion. With the addition of 975 new stores in 2019 Dollar General is on track to end the year with roughly 16,000 stores. Its stores aren't always the most neatly merchandised and there are no elaborate prepared food presentations, but that's not Dollar General's game. It appeals; to convenience minded opening price point shoppers.

The addition of cooler doors to new and existing stores, a process begun in 2013, has been described by CEO Todd Vasos as the company's most impactful merchandising initiative. Roughly 12,000 coolers doors were added across the chain in the first quarter as part of a plan to add 40,000 doors this year.

With cooler doors in more places, Dollar General has the scale to begin self-distribution of frozen and refrigerated goods, including dairy and deli. The initiative is called DG Fresh and the first facility came online in Pottsville, PA in the first quarter serving 800 stores in the Northeast. A second facility in North Carolina comes online this month followed by two more locations later this year servicing a total of 5,000 stores. Dollar General expects the self-distribution initiative to improve margins, on-time deliveries and in stock levels and to be chainwide within three to four years.

Produce is showing up in more places and the pace of expansion is likely to accelerate. Produce was added to 50 stores in the first quarter giving Dollar General 480 locations with produce. With self-distribution capabilities growing, produce could soon be in a lot more stores. The reason why is the impact on comps. The company has shared that a traditional remodeled store with an average of 22 cooler doors delivers a 4% to 5% comp lift. A store format called Dollar General Traditional Plus, or DGTP, has an average of 34 higher capacity coolers that generate a comp lift of 10% to 15%. When produce is added it helps the company hit the high end of that range.

The company is becoming more trend right. An initiative called Better For You launched in 2018 and saw an assortment of healthier products extended to 2,500 stores last year. It is expected to be in roughly 6,000 location by year end, facilitated in large part by the DG Fresh self-distribution ramp up.
When the next recession comes, and one always eventually comes, history has shown value formats benefit. A period of economic weakness is likely to spur traffic to Dollar General stores as shoppers tend to trade down. Those who do will discover an expanded assortment of affordably priced food.