01/23/2019
New Era, New Faces: Next-Gen Consumer Goods CEOs Take Charge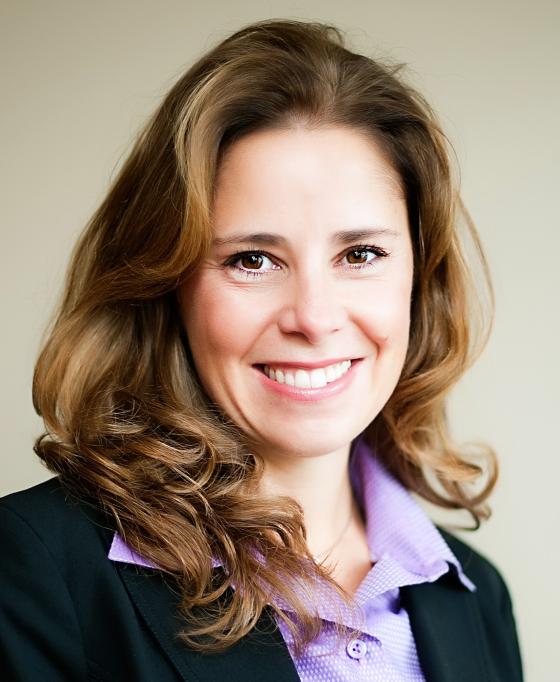 As industry disruption continues to bite, big changes are underway at the top of consumer goods companies.
In fact, almost a third of consumer goods companies have changed their CEO in the last two years. That's a key finding of Accenture's research into consumer goods leadership, and it underscores the significant and rapid change this industry has been going through in recent times.
What's behind these personnel changes? With new technologies supporting rapid advances in automation and consumer personalization, and with a need to support accelerating customer preferences and expectations across a growing number of retail channels, the challenges for today's consumer goods leaders look very different than they did even a few years ago.
That's calling for a new kind of CEO skillset, a passionate, entrepreneurial style of leadership and an innovative 'outside-in' mindset to boost growth. This new generation of leaders is often mission-oriented, focused on delivering specific, focused goals rather than general management.
They're also rethinking leadership models, adapting to industry disruption by decentralizing their organizations, shifting from "command and control" to facilitation and enablement. They cultivate an environment of constant renewal, continuously questioning, learning, and taking considered risks, while relentlessly focusing on the reinvention of business practices and consumer products.
As expected, industry disruptors are leading the way forward. And that's reflected in the gender, age and backgrounds of their CEOs. In a typical consumer goods company, for instance, the CEO will be male - in fact, our review highlighted that just 5 percent of consumer goods CEOs are women - aged in his mid-fifties, and overwhelmingly from an industry background in management, sales or marketing.
Disruptor CEOs, in contrast, look very different. These leaders are four times more likely to be female (20 percent), are younger (average age 43) and are predominantly founder-CEOs with broader backgrounds in fields like law, venture capital and serial entrepreneurship. Passionate about the purpose of their brands, these CEOs are also likely to be in the business for longer, with average tenures of seven years - compared with five for the industry overall. This is likely due to disruptor CEOs being the original founders who have working hard to grow the business from the start.
As one generation of CEOs departs, are established companies recognizing the changing leadership skillsets and the value of outside-in experience? Accenture's research suggests most companies (75 percent) are still promoting from within their organizations. But these successor CEOs generally have significantly more exposure to core functions like finance, supply chain, R&D, and HR than their predecessors. That's an encouraging trend towards a more diverse skillset.
There are signs that some incumbent companies are looking to shake things up with external experience. Kellogg hired their current CEO Steven Cahillane last October, bringing him across from health and wellness company Nature's Bounty. Kellogg clearly hope to tap his experience of running a strong e-commerce platform and building highly motivated teams as they undergo their own journey of business transformation.
Being prepared to look further afield for CEO talent is important because the demands placed on today's consumer goods leaders are so great. Nestle looked to the healthcare sector when appointing its CEO, Ulf Mark Schneider to better position itself for advancing the firm's journey to become the world's preeminent player in the nutrition, health and wellness sector.
As industry disruption continues apace, CEOs need to be prepared to take more risk while simultaneously protecting the core business – and that's no easy ask. They also need to be as focused on deep analysis and purposeful decision-making as the previous generation were on drive and expression.
Consider how new Coca Cola CEO James Quincey is transforming a traditional business by embedding a performance-driven growth culture, entrenching the idea of moving faster, taking more risk, and approaching growth with discipline. Or what about Kasper Rorsted at Adidas, who is using sharp data analytics to successfully turn around a consumer brand? His view is that data tells a company which niches to exploit, which channels to go after and how to cut costs without damaging the business.
The one thing we can all be sure about is that there'll be more disruption ahead. And as the next generation of CEOs takes the helm, we are seeing clear parts of the consumer goods industry are waking up to the new skillsets now required to drive future competitive advantage. Data-driven, collaborative, and tech-savvy, these new leaders go beyond just defining a business vision and instead look to embody the company purpose, inspiring employees and customers alike with an outward-looking sprit of entrepreneurialism and constant questioning.
More than anything, it's about building a company with the capabilities to deliver relevance at scale by staying on the pulse of today's tech-savvy consumers by crafting hyper-personalized experiences that truly resonate with each and every person.
It's leading a business that can sense, shape and respond to market conditions, and it's exploring new ways of working across the organization, where people and technology collaborate more closely, and the workforce is equipped with the skills and capabilities to play and win in the digital world.
Laura Gurski is Senior Managing Director and Global Industry Lead for Consumer Goods and Services at Accenture.