The new retail renaissance
Get great content like this right in your inbox.
Subscribe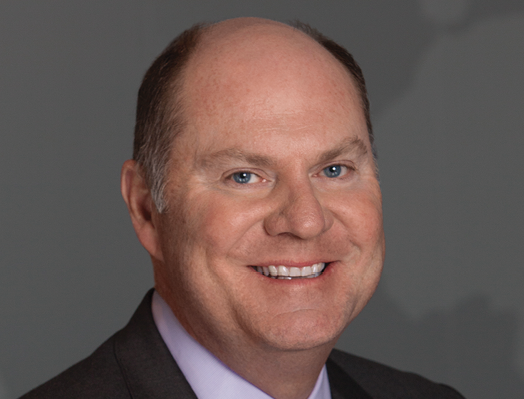 The spike in store closings and retail bankruptcies that gave rise to the phrase "retail apocalypse" never sat well with Tom McGhee, President and CEO of the International Council of Shopping Centers (ICSC). For an organization focused on the retail real estate industry that even has the words "shopping center" in its name, such talk was absurd given the vitality evident at the organization's events and among its membership base.
To shift perceptions, McGhee met with editorial boards, appeared on every major television network and the organization went so far last year to fund a set-the-record-straight style advertising campaign called, "Shopping for the Truth."
"We spent a lot of time talking to the press and sharing with them the real facts," McGhee said. "There was a narrative out there, that is becoming less pervasive, that online retail was killing physical retail and there was a retail apocalypse and that's just ridiculous."
One of the biggest misperceptions is an often cited government statistic that non-store sales currently account for roughly 13% of total retail sales. However, when that figure is broken down, 3% of the figure is mail order, 2% is shipping and handling and 4% is online sales from physical retail, according to McGhee.
"The online-only sales in this country are only 5%," McGhee said.
Whatever the figure is today or may become in the future, McGhee contends the consumer driven changes affecting the industry are part of a retail renaissance that is leading to new types of shopping center development and redevelopment and new types of uses. Retailers born online are recognizing in increasing numbers the value of having a physical presence and then there are new uses such as food and beverage, health and wellness and entertainment coming together to create places for people to gather.
"That's the story that is really happening," McGhee said.
The shift was evident at ICSC's largest event of the year known as RECon. The events attracts more than 35,000 attendees — more than the National Retail Federation's Big Show — and occupies nearly all of the space in the Las Vegas Convention Center. On hand are those connected to the massive ecosystem of the retail real estate world including mall owners, property developers, brokers, investors, retailers and professional services firms. For three days every May, the Las Vegas Convention Center is a hive of activity and the show, billed as a deal-making event, has gained interest in recent years due to heightened interest in retail's transformation.
"Retail is the most dynamic and debated segment in commercial real estate," said Alan Pontius, Senior Vice President and National Director overseeing investment advisory firm Marcus and Millichap's 16 specialty divisions, including retail.
Much of the debate centers around gloom and doom, but Marcus and Millichap President and CEO Hassem Nadji believes retail is in the midst of an adaptation cycle, and that equals opportunity. For starters, he sees continued expansion of the current economic cycle thanks to a host of favorable economic factors such as wage growth, low unemployment and tax reform.
"There are a lot of reasons to believe the expansion can last," Nadji said. And even though interest rates are headed high, "The good news in this industry is we haven't overleveraged."
That doesn't mean there won't be more store and mall closures amid the adaptation cycle or retail renaissance. Garrick Brown, head of retail research with Cushman & Wakefield, a global commercial real estate services firm, is among those who believes the notion of a retail apocalypse is overblown, but also contends the industry could stand to lose about 300 class C malls.
"We need about 15% of our space to go away," Brown said. "There is no room for mediocrity in retail anymore."
Echoing that sentiment in a more colorful way, Daniel Hurwitz, President and CEO of the investment advisory firm Raider Hill Advisors and ICSC's new vice chairman, said, "We are not overbuilt, we are under-demolished."
The U.S. has long been viewed as an overstored market and a new report from A.T. Kearney put a fine point on just how overstored. The firm also shares the ICSC view that the industry is in the midst of a renaissance rather than an apocalypse.
"In America, this retail renaissance is based on reconfiguring existing square footage," the consulting firm noted in its report, "The Future of Shopping Centers." The report, in offering a view through 2030, assessed the situation thusly: "We see yesterday's shopping centers and malls morphing into consumer engagement spaces, transformed mixed-use commercial offerings designed to meet the needs of new and future generations of shoppers."
This means uses of physical spaces will change so the composition of malls and shopping centers, or as A.T. Kearney calls them, consumer engagement spaces, will look very different. Among the most commonly cited growing tenants are providers of health care, fitness centers, food and beverage and retailers and brands that were born online and have recognized the value of having a physical presence.
One such company, the shirt-maker Untuckit began with a pop up store in 2015, added three locations in 2016, 20 more in 2017 and expects to add 22 stores this year. About a week after the company launched, co-founder Aaron Sanandres said the company knew it had to open stores as a way to bridge the trust gap.
And there are more retailers like Untuckit out there judging from the success of digital marketplace Storefront, which specializes in short-term leases. The goal of the online platform is to make it as easy for a retailer to find and book a short term retail space as it is to book a hotel room.
"The pop-up shop market is growing double digits in every market where we operate," said Storefront CEO Mohamed Haouach. "More and more brands are looking for short term solutions."
Vibrant shopping centers have long benefitted from an infusion of interesting new tenants so they could remained fresh and interesting to shoppers. Now, with other new uses joining the tenant mix, dependency on department stores is reduced, but it doesn't mean the demise of traditional malls.
"Virtually every e-commerce retailer is opening stores. To build your brand and scale you need a physical presence," said Steven Levin, CEO of Centennial, a Dallas-based owner of eight shopping centers focused on making the properties more experiential. "When the malls were built they were the entertainment. That's what we are doing again."
"The malls are not dying. Malls are a reflection of the communities where they sit," said Naveen Jaggi, President of the Retail Advisory practice with JLL, a professional services and investment firm. He believes the onus is on retailers to be creative and said that was not the case with a company like Macy's, which has steadily closed stores. "The traditional anchor has changed. It's not a three story, 200,000-sq.-ft. department store anymore."
Jaggi's creativity concerns are also of importance to investors who evaluate a property's tenant composition and make judgements about long term viability. For Hurwitz at Raider Hill Advisors, a frequent worry is that retailers become lousy merchants and don't offer anything that shoppers want.
"Tenants unwillingness to recognize they are bad merchants," is what Hurwitz said keeps him up at night.
For an industry in transition, there is plenty of cause for restless nights, but ICSC's McGhee is coping with unlikeliest of problems for an industry supposedly coping with a retail apocalypse and looking ahead to RECon 2019.
"There is always demand for more space because there are people that want to exhibit," McGhee said referring to a show that occupies nearly every inch of the Las Vegas Convention Center. Among those companies are the new breed of technology firms and digitally native brands finding their way in a physical world. "There is a broadening in terms of who is participating in physical retail. As an organization, we have never had to aggressively promote ICSC, but physical retail real estate isn't core to their genetics so they wouldn't necessarily know about ICSC. We need to be more aggressive about going out and telling our story." RL