New YouTube TV to engage shoppers
Get great content like this right in your inbox.
Subscribe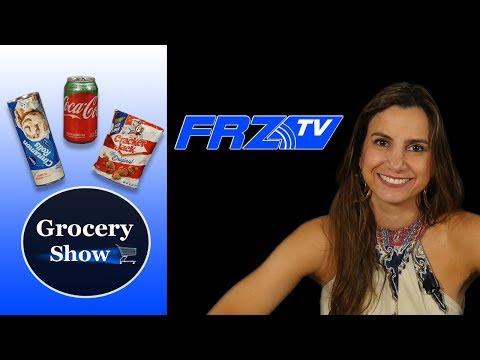 The launch of a YouTube and Instagram program gives retailers and brands a new way to engage shoppers.
Industry Innovations Corporation, a technology company for the food and retail industry, has officially launched its FRZTV channel on YouTube and Instagram TV (IGTV).  According to Industry Innovations, FRZTV (The Food & Retail Zone) provides a blend of grocery product news, information and entertainment.
The primary program on the FRZTV channel is "The Grocery Show" and it includes segments that provide grocery product nutritional information and other facts, unboxings, taste tests, fun host challenges and other demonstrations.
The channel is produced in a Southern California studio near Disneyland and is being directed by Chief Executive Officer, Martin Victorin, who has over 15 years of technology solutions experience with the majority of those years at IBM Corporation.
"FRZTV brings visual knowledge to grocery shoppers and provides a digital marketing engine for grocery product manufacturers," said Martin. " I'm excited for the type of content FRZTV is bringing now and into the future through great video platforms such as YouTube and Instagram."
FRZTV is being hosted by Nour Milla, who was born in Boston, Massachusetts and grew up in Ibagué, Colombia.  Nour graduated from Javeriana University with a double major in journalism and public relations. She is best known as a co-host on Azteca América for the sports show "Tiempo Extra" where she covered the Los Angeles Chargers NFL football team and also hosted the second season of the food show "Infusion" for LATV.  
"With the wide variety of grocery product options that are out there in stores, FRZTV allows our viewers to learn more about a particular product and inform them about new releases," said Nour. "I'm very excited to be part of FRZTV."