10/25/2018
Sally Beauty takes on Ulta, Sephora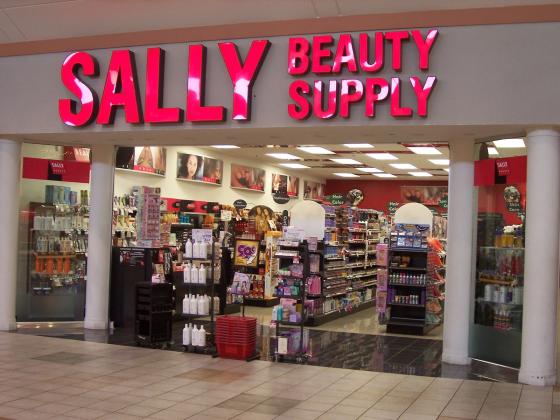 Sally Beauty is transforming its loyalty program in an effort to up the ante on the kind of rewards programs that attract so many beauty fans to Ulta and other retailers.
The retailer has launched Sally Beauty Rewards after running successful pilot programs in Florida and Georgia since 2017. The new program engages with customers by giving them enhanced offers and valuable certificates they can use like cash on products at Sally Beauty.
"The passion for our brand and commitment to our customers must shine in all we do – Sally Beauty Rewards is just the beginning. We want everyone who interacts with us to see and feel the energy and excitement around Sally Beauty. I believe this is a game changer for us and those eager about the opportunity to earn cash toward free products," said Chris Kobus, group vice president, marketing and digital for Sally Beauty.
Sally Beauty Rewards is an exclusive celebration of this community and provides members valuable benefits.
New rewards club benefits include:
Current Beauty Club members are automatically enrolled and will receive a $5 reward and points based on their activity in Beauty Club
There is no annual membership fee, and new members receive a $5 reward certificate just for joining
Members earn 10 points for every $1 spent at Sally Beauty or SallyBeauty.com
Members receive a $5 reward certificate for every 500 points ($50 spent), which can be used like cash on products at Sally Beauty
There is an Elite Membership, a top tier where members earn 25 percent more with every dollar they spend, and each Elite member receives free shipping on SallyBeauty.com orders. Members achieve Elite status after spending $200 in a year
Sally Beauty Rewards members receive double points during their birthday month and other personalized deals and offers throughout the year
Sally Beauty has been reorganizing and overhauling its go-to-market strategy as Ulta Beauty, Sephora and other retailers have upped the competition for beauty buyers. Ulta's success has specifically been attributed to its aggressive rewards program.
Sally Beauty operates 5,170 stores, including 184 franchised units, all over the world.