09/14/2018
Sally Beauty's new growth strategy comes in a box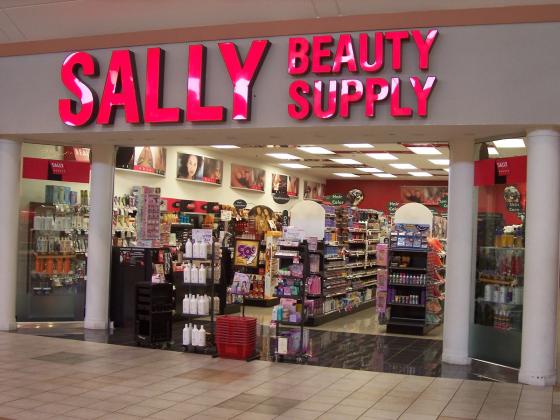 Sally Beauty is making at-home hair color a key part of its transformation strategy.
The Texas-based beauty retailer has launched exclusive box hair color kits in its private label brand, ion, and in one other national brand, priced at around $10.
"We are excited to introduce the ion Intensive Shine hair color kits that make gorgeous, salon-quality hair possible in the comfort of your home," said Carrie McDermott, President of Sally Beauty. "This initiative is grounded on recent consumer research conducted that shows a high percentage of our loyal Sally Beauty customers still rely heavily on the simplicity and ease of box color. Up until now, Sally Beauty has only sold professional color, separate from developer and separate from the accessories needed to complete the task. If our customers desire a box color option, we now have provided that option."
Sally Beauty announced earlier this year it is embarking on a transformation plan to cut costs and invest in technology and improvements to the store experience. The company also said at the time that a key part of its turnaround plan is focused on launching an at-home box hair dye.
The company approved a cost reduction plan this year designed to help fund important long-term growth initiatives. This plan includes cost savings initiatives focused on organizational efficiencies, sourcing of product and brands for resale, indirect procurement, store operating expenses, and inventory management.
The company said the benefits from these new initiatives are expected to be reinvested into market-competitive store wages; the acceleration of technology investments that will improve customers' in-store experience, accelerate e-commerce growth and provide better visibility to store-level inventory; and, importantly, initiatives that will strengthen the Sally business in the U.S. and Canada by increasing focus on its core hair color and hair care categories. These cost reduction initiatives and reinvestment plans are all part of the company's strategic plan designed to generate future profitable growth.
As Sally Beauty moves into fiscal 2019, its transformation plan will continue and will be focused around the following key long-term objectives:
Playing to win with customers by re-focusing marketing and merchandising efforts in service of their needs in differentiated core of the business – hair color and hair care. This includes entering a multi-billion dollar category and launching box color across the Sally Beauty Supply network
Improving our retail fundamentals through targeted investment in people, processes, technology and stores. Initiatives include the launch of a new Sally Beauty Loyalty Program
Advancing digital commerce capabilities: Sally stores will be testing "endless aisle" during the fourth quarter, a process where a store will be able to order out-of-stock product through a store iPad and have it shipped directly to the customer. Over the next several quarters, the Sally e-commerce site will undergo a site redesign, which will improve the site speed and overall online customer experience, including improved educational materials focused around hair color and hair care. Lastly, the company expects that both Sally and Beauty Systems Group will be moving towards enhancing customers' shopping experience through the convenience of "click and collect at store" and "click and delivery."
Finally, as part of a portfolio-wide review of existing store locations, the company anticipates closing approximately 1% to 2% of its stores in the U.S. and abroad. The dates of closure of individual stores will be market and store specific over the coming year.
Sally Beauty operates 5,177 stores throughout the United States, Puerto Rico, Canada, Mexico, Peru, Chile, the United Kingdom, Ireland, Belgium, France, the Netherlands, Spain and Germany.