Starbucks get even greener
Get great content like this right in your inbox.
Subscribe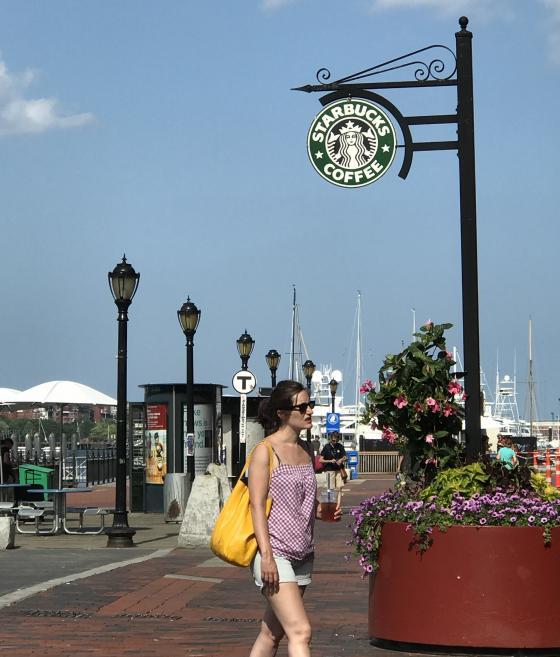 Starbucks is going greener with a brand new store model that will make this retailer the leader of LEED-certified stores.
The company announced the "Starbucks Greener Stores" framework and a commitment to design, build and operate 10,000 "Greener Stores" globally by 2025. "Starbucks Greener Stores" framework will be built upon comprehensive performance criteria that help ensure the company's approach to designing, building, and operating its company-owned stores sets a new standard for green retail.
"Simply put, sustainable coffee, served sustainably is our aspiration," said Kevin Johnson, President and Chief Executive Officer of Starbucks. "We know that designing and building green stores is not only responsible, it is cost effective as well. The energy and passion of our green apron partners has inspired us to find ways to operate a greener store that will generate even greater cost savings while reducing impact."
Over the next year, the company will develop an accredited program to audit all existing company-operated stores in the U.S. and Canada against the framework criteria, culminating in 10,000 "Greener Stores" globally by 2025, encompassing existing stores, new builds and renovations. "Starbucks Greener Stores" framework will also be open-sourced to benefit the broader retail industry.
This is not the first time the company has made big moves towards sustainability. In July, the company announced that it has big plans for fulfilling its $10 million commitment to developing a fully recyclable and compostable global cup solution. Starbucks believes it starts by simply eliminating the use of the single-use plastic straw by the year 2020. This came after a recent ban on plastic straws and utensils in the company's hometown of Seattle, as well as in other cities, such as Fort Myers, Fla.
Announced on-stage at The Global Climate Action Summit in San Francisco, C.A., the "Starbucks Greener Stores" framework is anticipated to save the company an incremental $50 million in utilities over the next 10 years. This builds on Starbucks ten-year legacy of utility cost savings attributable to Greener Store practices, which already equates to approximately $30 million in saved annual operating costs.