Trader Joe's reveals its secrets
Get great content like this right in your inbox.
Subscribe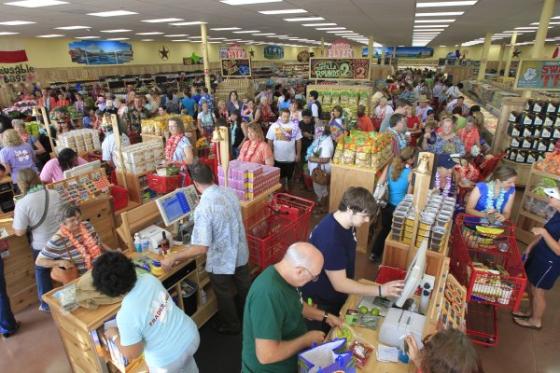 The five-part series takes listeners inside the national grocery chain to answer questions customers frequently ask and reveal never before heard stories about the retailer.
Throughout the podcast, Trader Joe's Crew Members, including the company's CEO, President and COO, President of Stores, Executive Vice President of Marketing & Merchandising, and Store Captains, open up about the way the retailer does business, what sets it apart from other grocers, where and how it discovers its products and what customers can expect in the future. 
"Providing information to our customers has always been an important part of what we do," said Trader Joe's spokesperson Kenya Friend-Daniel. "Inside Trader Joe's has allowed us the air – literally – to delve a little deeper into our story and to answer the questions our customers have asked of us, in our own fun and interesting way. It's a good start to a conversation we hope to continue."
Also revealed in the podcast—never before heard stories, such as what saved the retailer from going out of business and how a customer helped change the way Trader Joe's bananas are sold.  
Inside Trader Joe's can be found on the Trader Joe's website.
Trader Joe's has more than 470 stores in 43 states and Washington, D.C.