04/25/2018
Vitamin Shoppe tops in customer service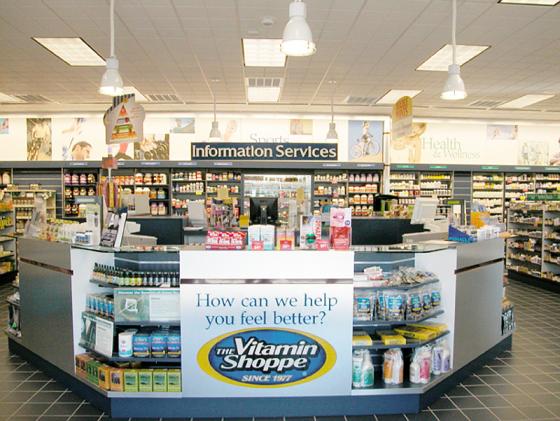 The Vitamin Shoppe has earned top recognition for its customer service for the third year in a row.
The retailer announced that StellaService, an independent company that measures the customer service performance of online businesses, recently recognized The Vitamin Shoppe with a 2018 StellaService Elite Overall Award—a top honor reserved for the best-of-the-best performers across multiple service channels.  This was the third consecutive year that The Vitamin Shoppe was recognized for this award.
"We are thrilled to receive this award for the third consecutive year," said Commenting on the Award, Mike Hollick, Director of Customer Care. "In the current retail landscape where consumers have many options to shop, delivering best-in-class customer service is an important differentiating competitive advantage for us.  Our Health Enthusiasts strive every day to help our customers navigate our complex and broad product offering to find products that best meet their health and wellness needs.  Being recognized for best in class customer service year after year is an achievement we are very proud of."
StellaService's Elite Awards annually recognize retailers for best-in-class customer service across phone, email, chat, shipping and returns.  The 2018 Awards were granted following analysis of thousands of customer service data points collected by StellaService shopping analysts throughout 2017.  Retailers are measured and can receive Elite Awards for individual channels, or can be named Elite Overall for consistent, industry-leading customer service.  From the analysis, less than 20 out of more than 500 companies measured by StellaService qualified for the 2018 StellaService Elite Award, showcasing the rigorous requirements for inclusion.
For 2018, The Vitamin Shoppe placed fourth and is among the seven companies to be named Elite Overall. This was the third year in a row that The Vitamin Shoppe placed within the top 5, continuing to be recognized as a top service leader and setting the standard for best-in-class customer service.  Additionally, the company was ranked number one in the Index for email and chat for the second consecutive year.
The Vitamin Shoppe is an omnichannel, specialty retailer and contract manufacturer of nutritional products based in New Jersey with 775 company-operated retail stores under The Vitamin Shoppe and Super Supplements retail banners.