Weis Markets innovates again on wellness
Get great content like this right in your inbox.
Subscribe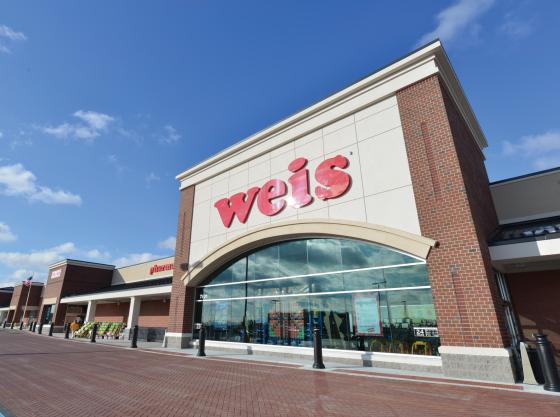 Weis Markets is showing other retailers how to leverage wellness trends by hosting free, diabetes-focused events throughout November.
To help customers impacted by diabetes and to raise awareness for the largely preventable disease, Weis Dietitians will hold more than 60 free events in select stores this month.
Events include nutrition education store tours where participants will learn how to plan meals and snacks, read labels and select nutrient-rich foods and workshops in partnership with local diabetes experts and Weis Pharmacists. All sessions are designed to provide guidance for individuals with Type 1 or Type 2 diabetes, those at risk for diabetes, or those that want to learn key preventative measures.
"According to the Centers for Disease Control and Prevention, more than 100 million U.S. adults are living with diabetes or prediabetes, and every year,1.5 million Americans are diagnosed," said Weis Markets Lifestyle Initiatives Manager Beth Stark. "During American Diabetes Month, our dietitian team is here to educate and support our customers and associates living with diabetes so they are better able to manage the disease and feel their best. We hope our efforts bring awareness throughout the month and beyond for those in our community who face the daily challenges of living with diabetes."
In addition to the team's free in-store events, Weis Dietitians will be unveiling a new chain-wide initiative, Weis Dietitian Pick: Eat Well with Diabetes.
Beginning on Nov. 8 and through the month, shoppers will be able to more easily identify foods that can help manage blood sugar for individuals with, or who are at risk for diabetes. The special tag will appear on nutrient-rich foods throughout the store that contain no or minimal added sugar, whole grains, fiber and sensible amounts of carbohydrates. The majority of foods included are also heart healthy, as individuals with diabetes have a higher-than-average risk of having a heart attack or stroke. 
Weis Markets, Inc. is a Mid Atlantic food retailer operating 204 stores in Pennsylvania, Maryland, Delaware, New Jersey, New York, Virginia and West Virginia.