10/09/2018
Why C-stores have a talent advantage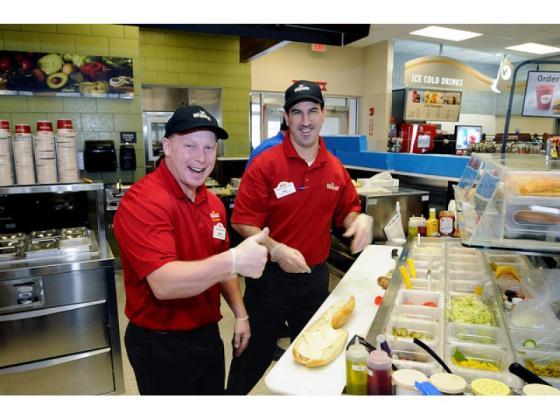 New research from the National Association of Convenience Stores shows that C-stores have an advantage when it comes to finding talent in a historically tight labor market.
A new study from NACS shows that nearly nine in 10 Americans say that convenience stores provide a good starting point for a career. The data is interesting especially considering the unemployment rate is at its lowest level since 1969 and C-stores are competing for the same workers in the same talent pool as other retailers and foodservice.
According to the NACS survey, Americans say that convenience store jobs present great opportunities, especially related to how they can establish business skills:
86% said that convenience stores provide good first jobs for those looking to enter the workforce.
86% said convenience store jobs are great summer jobs for high school and college students.
71% said convenience store jobs provide an opportunity for growth for those who do not have a formal education.
70% said that it's common for convenience store employees who demonstrate a commitment to their job to become managers or eventually own their own convenience stores.
59% said that convenience stores offer employees opportunities for advancement.
In addition, more than one in seven Americans (15%) say they have worked in a convenience store and that they would recommend working in a c-store to others. Here are several factors that contributed to their positive impressions:
79% said the experience gained at that experience was valuable
67% said the job offered pay consistent with their experience
66% would recommend this type of work to others, particularly as a first job
"Our 2018 survey results are in line with results from similar NACS surveys over each of the past two years that found that convenience store jobs can provide a valuable opportunity to learn business skills that can be applied throughout someone's career," said NACS Vice President of Strategic Industry Initiatives Jeff Lenard. "And focus group interviews that we conducted earlier this year with past c-store employees affirmed the hugely positive attributes of how their c-store jobs helped them grow their business skills."
The national consumer survey was conducted online by PSB (Penn Schoen Berland); 1,504 U.S. adults who purchase fuel for a vehicle such as a car, truck or van at least once per month were surveyed Sept. 13-16, 2018.